Architectural Lighting
ID+ 2.5" x 2.5" Downlight
FLC22D / LC22
Design
Shallow 2.6" housing.
Die-cast, super short trim available.
Die-cast heat sink designed for maximum thermal dissipation.
Performance
Beam spreads from 20° to 90°.
60-degree cut-off supports visual comfort and 75-degree cut-off enables quiet ceilings while delivering wide, very wide, and super wide flood beam spreads with a Solite lens.
Standard lumen outputs from 500 to 1900.
80, 90, 97 CRI.
Selection of dimming drivers including 0-10V, DALI, Lutron and forward phase.
Two warm dim spectra mimic the black body curves of halogen and incandescent light sources.
Standard white light temperatures from 2700K to 4000K.
Application
Designed for accent lighting, task lighting and general illumination in residential, commercial, educational, retail, hospitality, and healthcare environments.
High lumen outputs support high-ceiling applications.
Ideal for shallow or restricted plenum.
Resources
Cut sheets
Installation instructions
IES files
Revit files
Brochures
Reference files
Get help from an expert
Contact our team with your questions or for design assistance.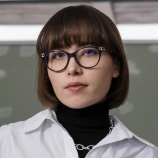 Phone

Email