Lobbies and Entrances
Lobbies and entrances convey the first impression of the healthcare facility to visitors. Often expansive, with high ceilings and ample fenestration, they must balance daylight and electric light to facilitate the visual adaptation between outdoor and indoor light levels at all times of the day.
A combination of high lumen outputs recessed luminaires, pendants and suspended linear luminaires, as well as perimeter and cove lighting are often used to create the layers of light that supply ambient lighting, support wayfinding to information desks and reception areas, and enhance the building's architecture.
Cove lighting and wall washer or grazer optics are often an intrinsic part of architectural features, while accent lighting shines a light on the healthcare facility's brand.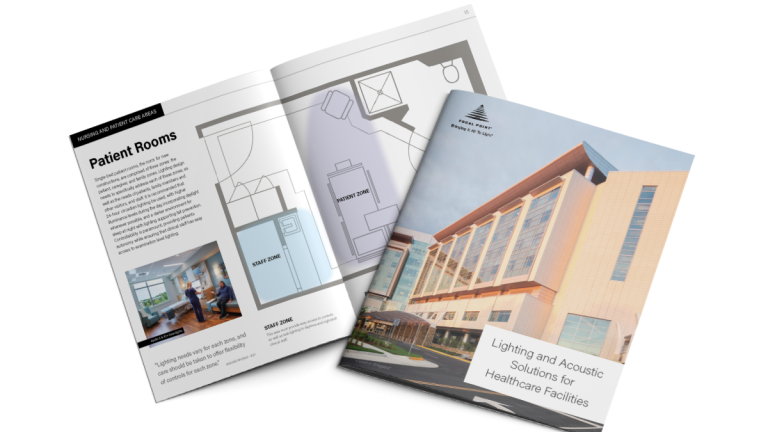 Healthcare Design Guide
Download the Lighting and Acoustic Solutions for Healthcare Facilities design guide to get product recommendations and strategies to optimize lighting and sound for each area of a hospital or healthcare facility.
Download Healthcare Design Guide
"These spaces should be welcoming as people enter, and they should be accommodating and comfortable during waiting periods and as occupants leave the facility."
ANSI/IES RP-29-20 – 8.2.1