Patient Room
Single-bed patient rooms, the norm for new constructions, are comprised of three zones: the patient, caregiver, and family zones. Lighting design needs to specifically address each of these zones, as well as the needs of patients, visitors, and staff.
It is recommended that 24-hour circadian lighting be used, with higher illuminance levels during the day, incorporating daylight whenever possible, and a darker environment for sleep at night with lighting supporting fall prevention. Controllability is paramount, providing patients autonomy while ensuring that clinical staff has easy access to examination level lighting.
Click each zone below to learn more or scroll down to view suggested luminaires and design inspiration for healthcare patient rooms.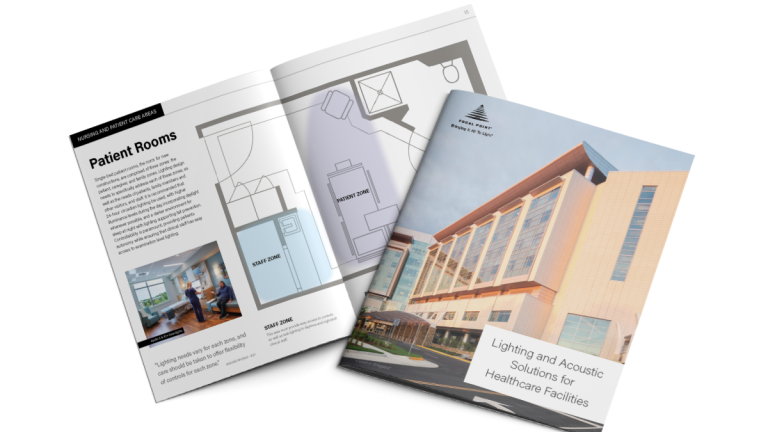 Healthcare Design Guide
Download the Lighting and Acoustic Solutions for Healthcare Facilities design guide to get product recommendations and strategies to optimize lighting and sound for each area of a hospital or healthcare facility.
Download Healthcare Design Guide
"Lighting needs vary for each zone, and care should be taken to offer flexibility of controls for each zone."
ANSI/IES RP-29-20 – 8.3.1