Lighting is expanding beyond illumination, integrating technologies that contribute to human well-being, energy savings, and code compliance, while transforming the built environment. Keep abreast of the latest developments in lighting and acoustics, and expand your knowledge with our continuing education courses. Earn continuing education credits by taking our AIA/CES and IDCEC accredited continuing education courses.
Strategies for Designing with Integrated Lighting and Acoustic Solutions
1 LU/HSW, 1 IDCEC CEU value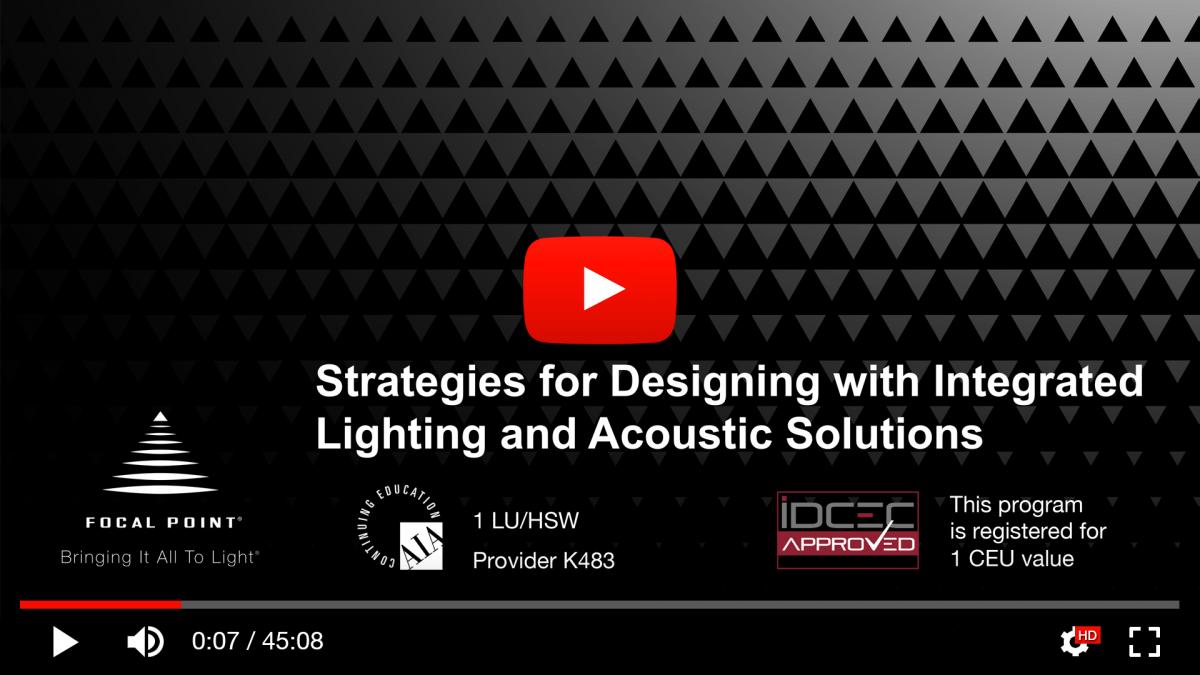 This course will review the importance of acoustics in architecture, discuss the fundamental principles of sound management, explore how to design interior spaces to maximize occupants' comfort, and review emerging tools to solve for both sound and lighting.
It will also focus on the standards that govern acoustic requirements for diverse applications.