Technologies & Certifications
Enhance occupant comfort and energy efficiency
Many technologies and certifications that support building and energy efficiency, as well as occupant comfort and well-being are available for Focal Point luminaires and acoustic solutions. Spaces can be enhanced with superior light quality delivered with warm dim or tunable white technologies, while wet location ratings or visible light disinfection ensure the safety of the occupants. Our Connected Solutions program enables the specification of a wide portion of our portfolio for easy integration with common lighting and building control systems, minimizing energy consumption. Learn more below.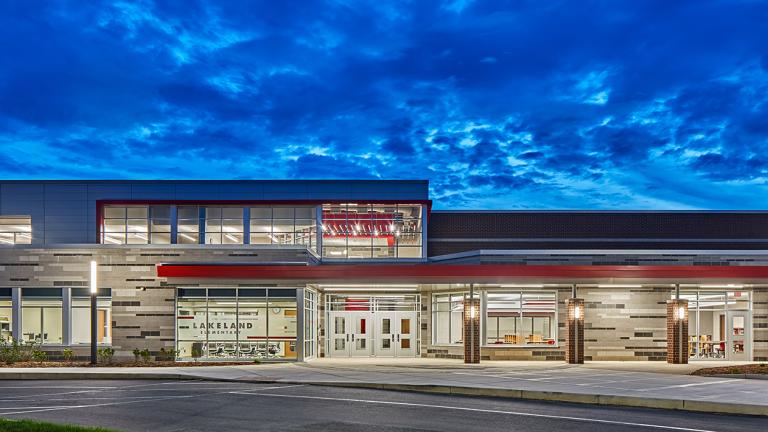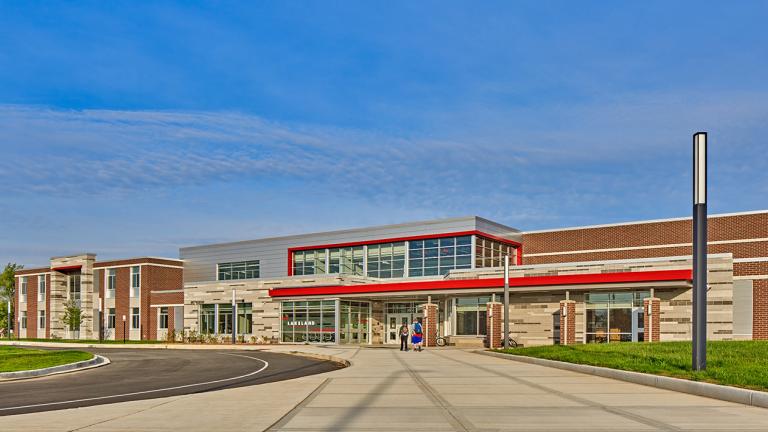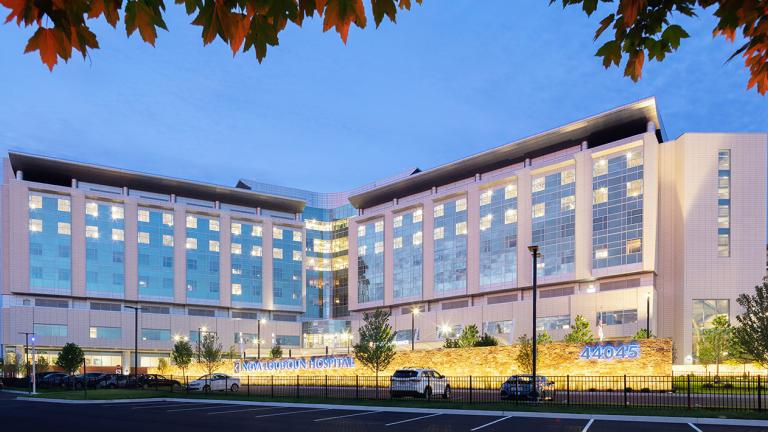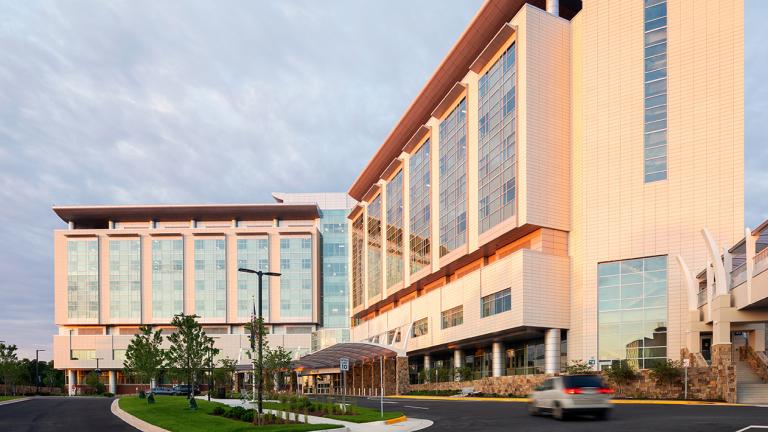 Connected Solutions for Smarter Environments
Focal Point Connected Solutions provide flexibility in meeting the needs of each project by integrating with several whole building lighting control systems. A variety of sensors, drivers and other components can be specified that allow the luminaires to communicate with wired and wireless networks. Daylight harvesting, occupancy sensing, integration with HVAC systems, and individual controls enable the monitoring and modulating of light levels and temperature in order to save energy, reduce costs, and maximize occupants' comfort.
View Connected Solutions products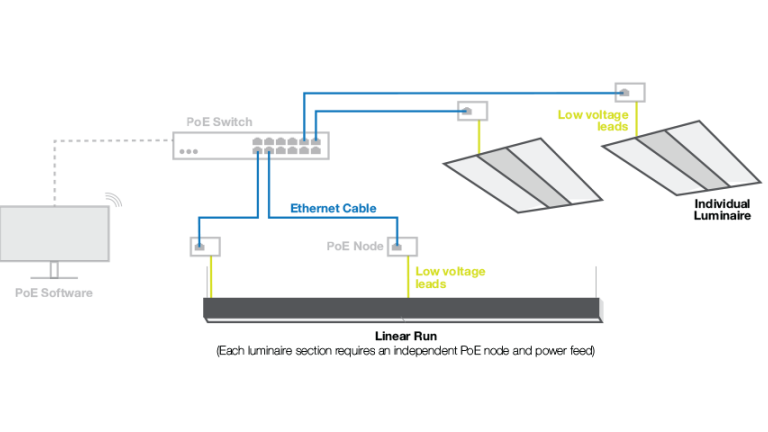 Power over Ethernet (PoE)
Power over Ethernet (PoE) technology provides low voltage power and data connection to LED luminaires through standard Ethernet cables, facilitating their incorporation into smart building management systems. Our broad array of PoE compatible luminaires integrate with leading building automation systems to support a scalable control solution and provide the flexibility required to meet the needs of diverse healthcare applications, now and in the future.
View PoE enabled products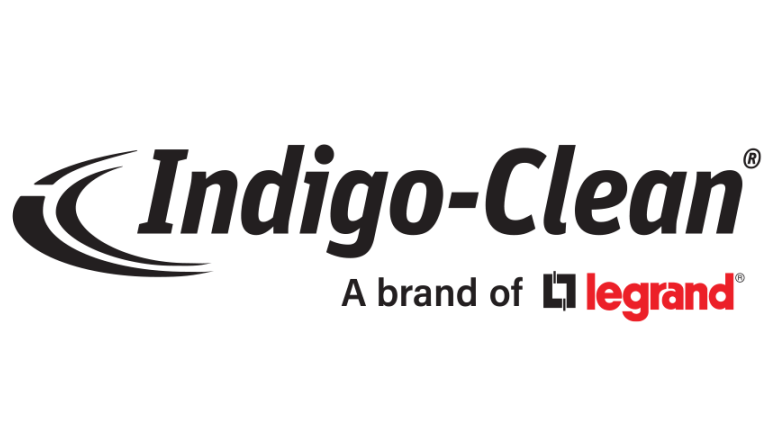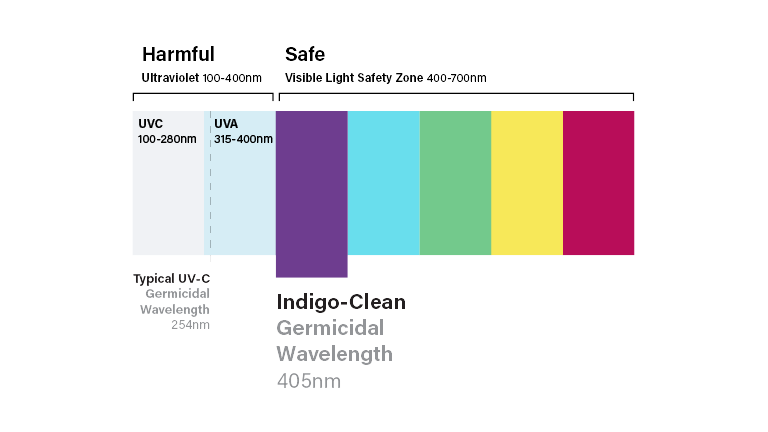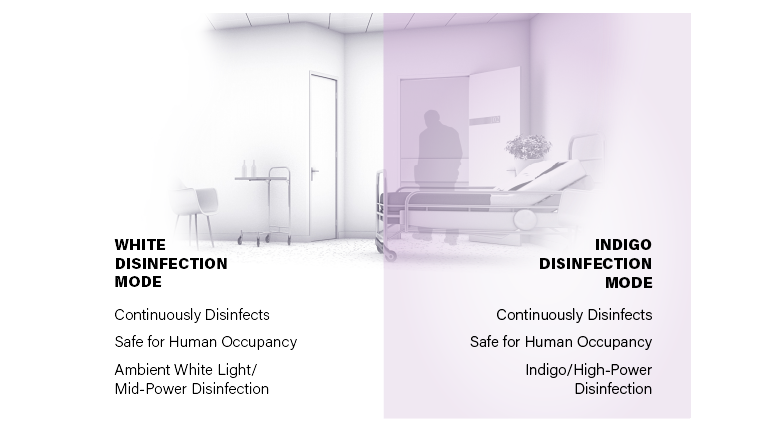 Indigo-Clean visible light disinfection
What if the lighting used throughout your facility came with the added benefit of fighting viruses and bacteria? Now it can, with Indigo‑Clean technology. Indigo‑Clean is safe, continuous, and effective at killing SARS‑CoV‑2* (the virus that causes COVID-19), Influenza‑A*, Staph Aureus** and a list of pathogens that negatively impact health and wellness.
Learn more