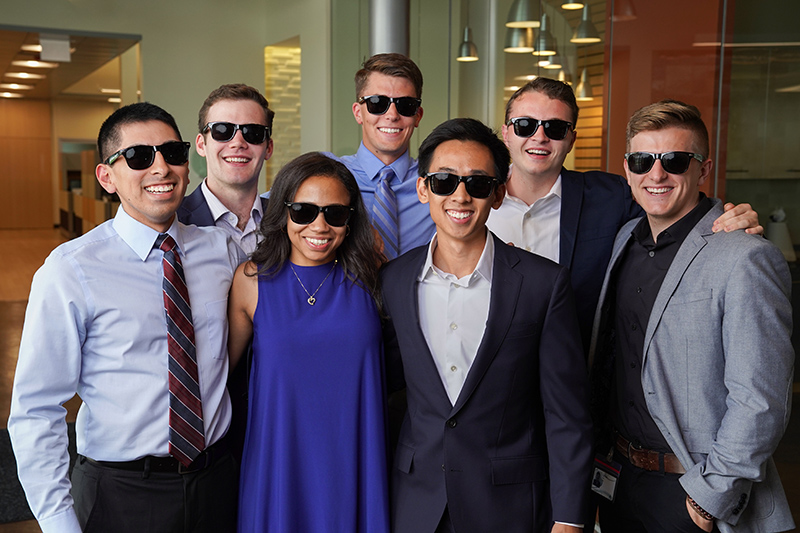 Interested in being an intern?
Focal Point's summer internship program is pretty unique: we don't treat you as an intern, we treat you as a member of our team. Our interns are fully integrated into the business and given real projects to lead. We believe this is a win-win: you help us achieve our business goals and we help you apply and expand on the skills you're learning in the classroom. You'll have the opportunity to work regularly with company leadership and gain invaluable skills that prepare you for your future career. In fact, many of our interns return to work at Focal Point after graduation - it's that rewarding! Not only do we give you meaningful work but we also make sure you have fun doing it. From team-building events to company outings, we'll ensure you enjoy your time with us. Plus, there is nothing like a summer in Chicago, from the beaches along Lake Michigan to the vibrant weekend festivals.

Students interested in Engineering Internship opportunities can apply directly by clicking on the "Engineering" current opportunities listed above. All students interested in other departments within Focal Point may apply by sending their resume and letter of intent to internships@focalpointlights.com. All applicants must be a junior or senior at an accredited college or university. Internship program is 12 weeks.