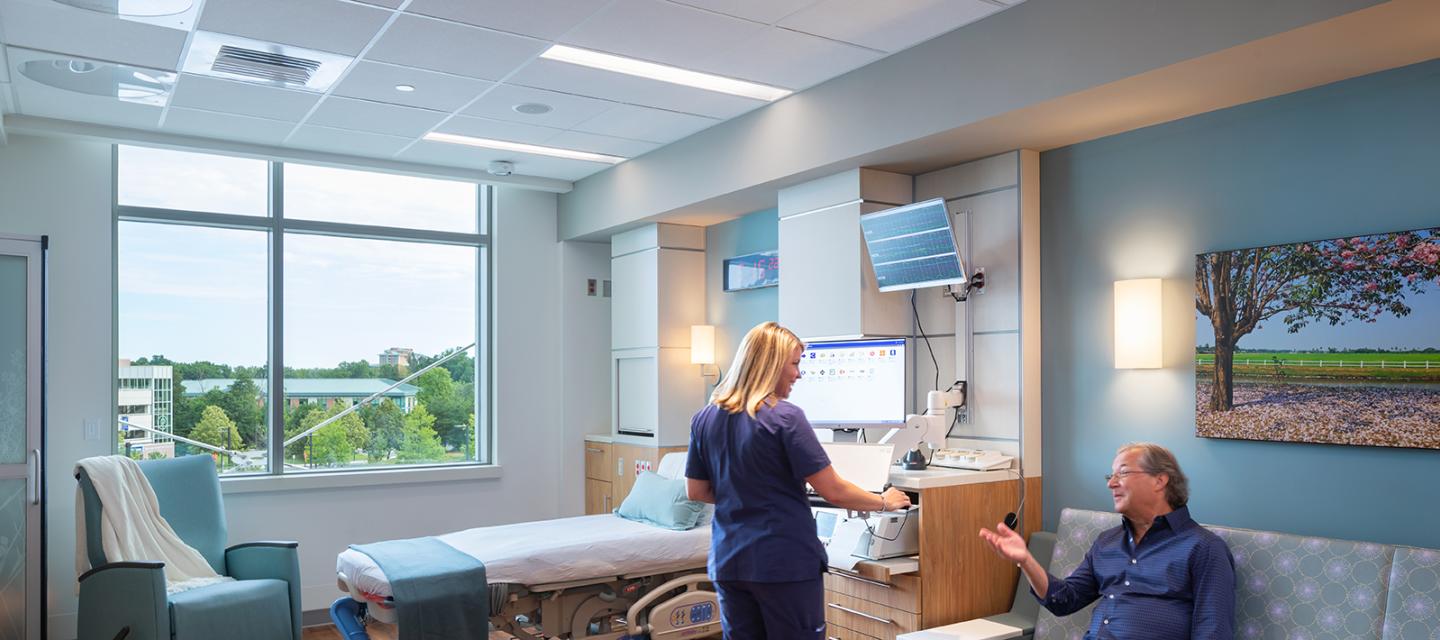 Healthcare
Clinician and patient centered lighting solutions for healthcare environments
Luminaires that provide the bright, glare-free lighting clinicians need as they assess and treat their patients, along with soft ambient lighting and targeted reading lights to help patients feel comfortable as they heal. Lighting solutions that enhance patient rooms, clinical rooms, and common areas of healthcare facilities.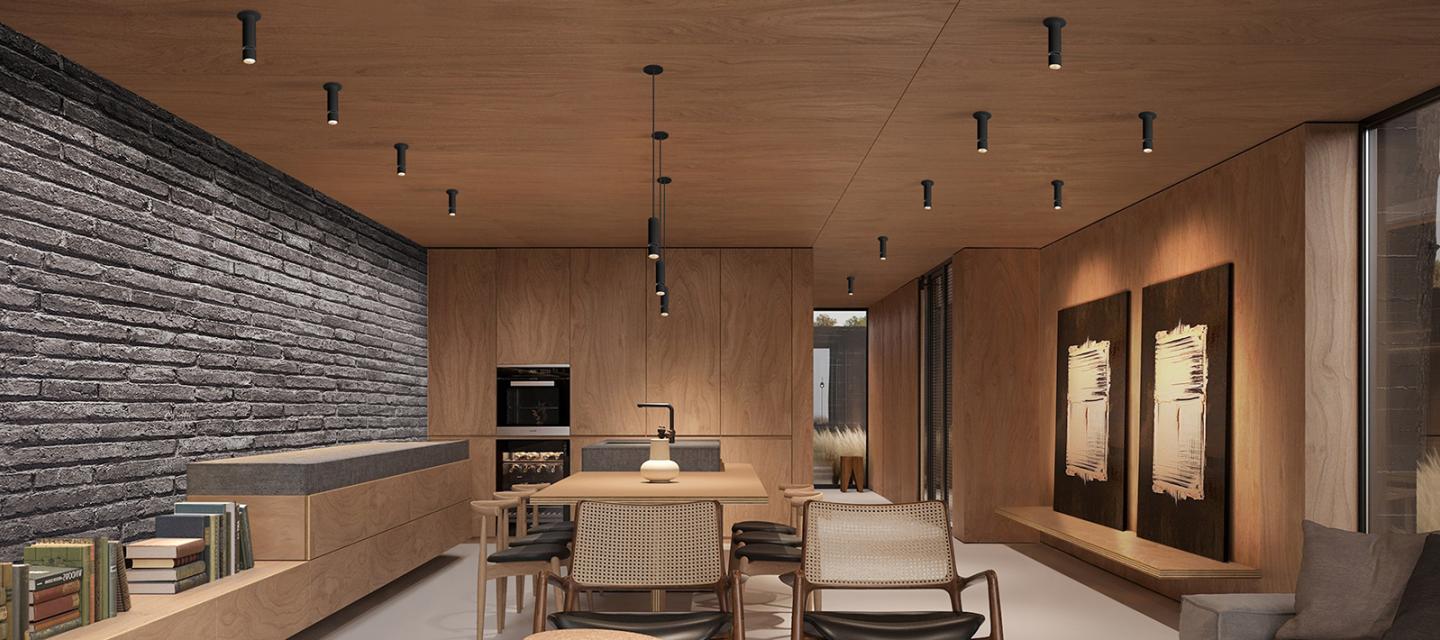 Architectural Lighting
ID+ 2" Cylinders
Compact. Refined. Capable.
The cylinder packs a lot within a miniaturized form factor that will enhance commercial, residential, and hospitality environments. A refined solution for ambient, wall wash, task, and accent lighting, it offers multiple light outputs, beam spreads, standard white color temperatures at 80+, 90+, or 97+ CRI, and two warm dim ranges at 90 CRI. Its simple housing showcases sophisticated details such as a glowing or non-glowing reveal, knife edge, and warm diffuse or clear diffuse reflector. The multiple mounting options: surface, cord, fixed stem and 50° swivel stem add to its versatility in multiple ceiling conditions.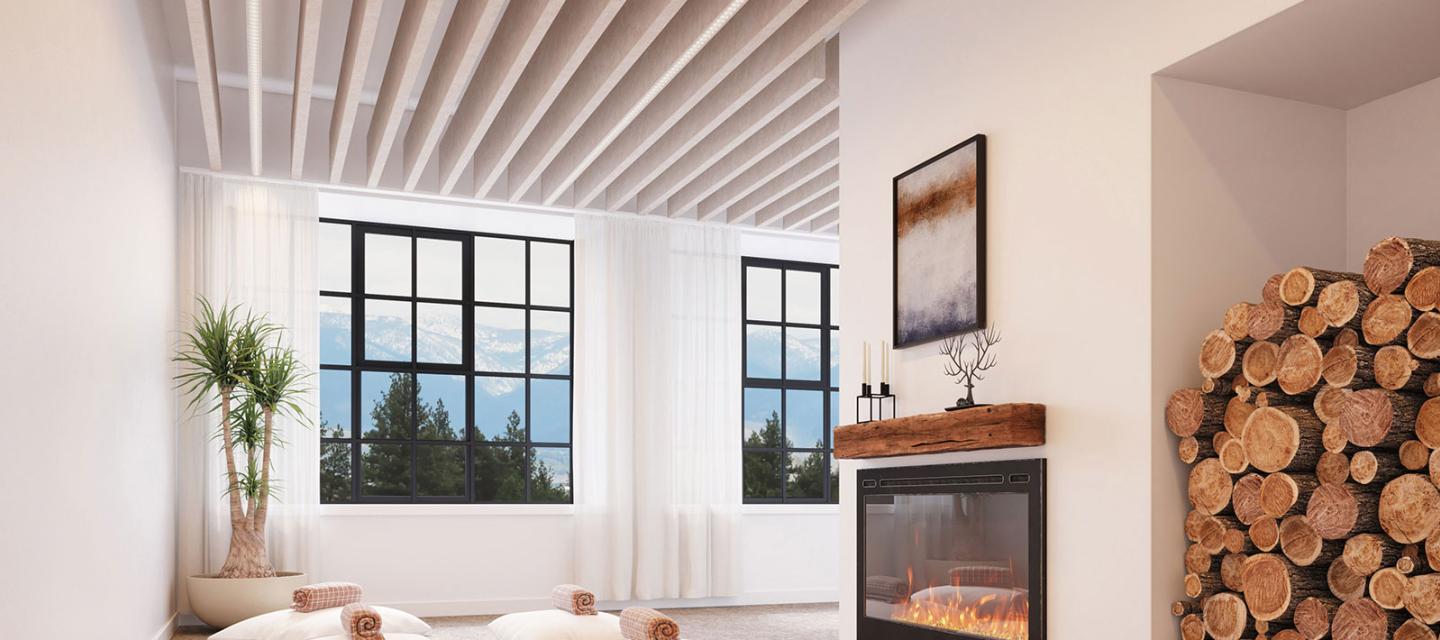 Acoustic Solutions
Seem 1 Acoustic Louver with ID+ Technology
The quietest luminaire just got quieter.
Seem 1 Acoustic is now available with tranquil continuous louvered optics, bringing additional acoustical and visual comfort to interior spaces. Leveraging the same ID+ technology found in several Focal Point luminaires, deep regress louver cells with a 60˚ cut-off offer a variety of beam spreads, delivering broad, ambient lighting or highly focused, task lighting. The illuminated acoustic baffles are available with direct only illumination, or independently controlled bidirectional illumination with Lambertian or batwing indirect light distribution. Marrying the many finishes offered for the louver cells with an extensive PET felt color palette, specifiers can achieve stunning creations that transform ceilings and the atmosphere of each space.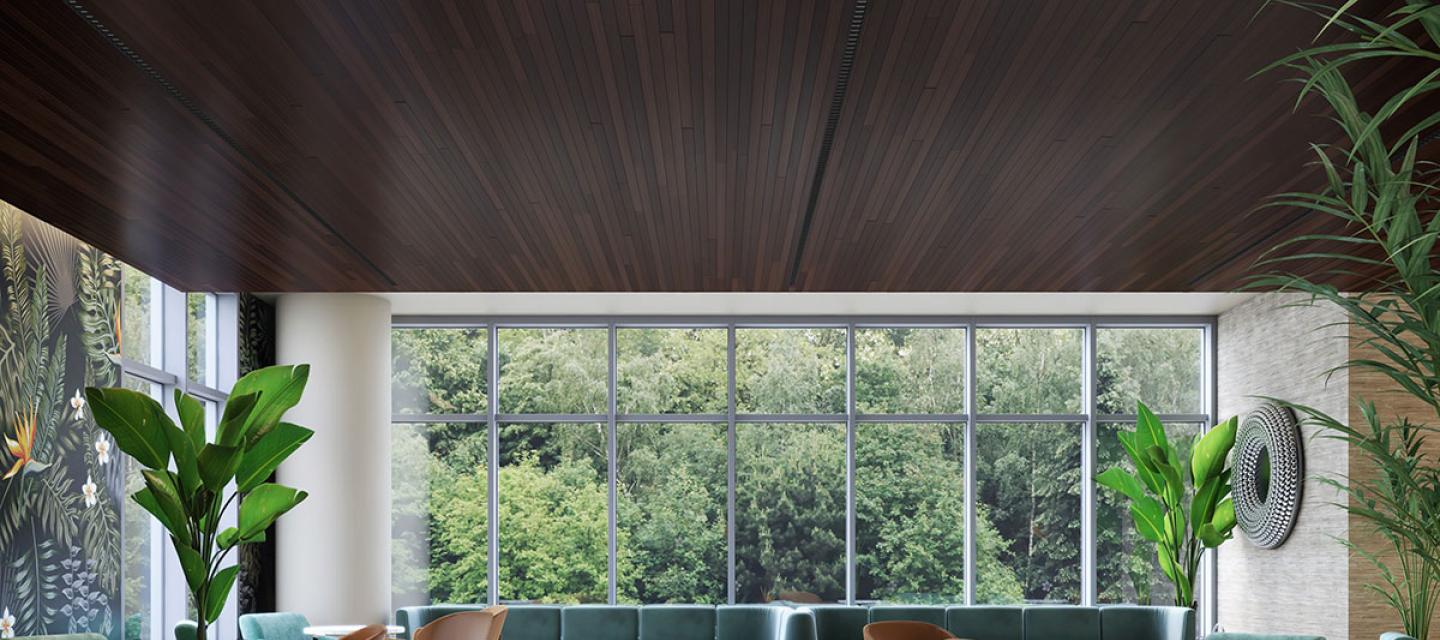 Architectural Lighting
Seem 1 Louver with ID+ Technology
Quiet or bold, focused or ambient, always sophisticated.
Seem 1 Louver with ID+ technology offers a variety of optics and finishes to deliver broad, ambient lighting or highly focused, task lighting. The louver cells use the same superior technology found in the ID+ Downlights and Cylinders. This ensures a consistent light quality and promotes visual comfort with shared light sources, louvers in a variety of beam spreads and finishes, and deep cut-offs. ​​​Direct or bi-directional lensed illumination offers the choice between batwing and Lambertian light distributions, as well as asymmetric indirect. Louver cells, lenses, and solid faceplates can be combined in multiple configurations, resulting in individual luminaires, runs, or patterns with independently controlled light sources. The highly configurable luminaire enables the specification of unique suspended, surface mount, or recessed luminaires tailored for each application.
Acoustic Solutions
Seem 1 & 2 Acoustic with 90˚ Corners
Specifiers can let their imagination roam free and easily turn their vision into reality, without cutting corners when it comes to superior light quality and luminaire architecture!
Left and right corners allow for the creation of unique patterns while ensuring uninterrupted lines of light, thus enhancing the ceiling plane, interior architecture, and occupants' comfort. Linear arrays with fully illuminated 90° corners for Direct only, Indirect only, and Direct/Indirect light distributions, as well as unlit corners for unlit baffles are easilly specifiable from the cut sheets.
Featured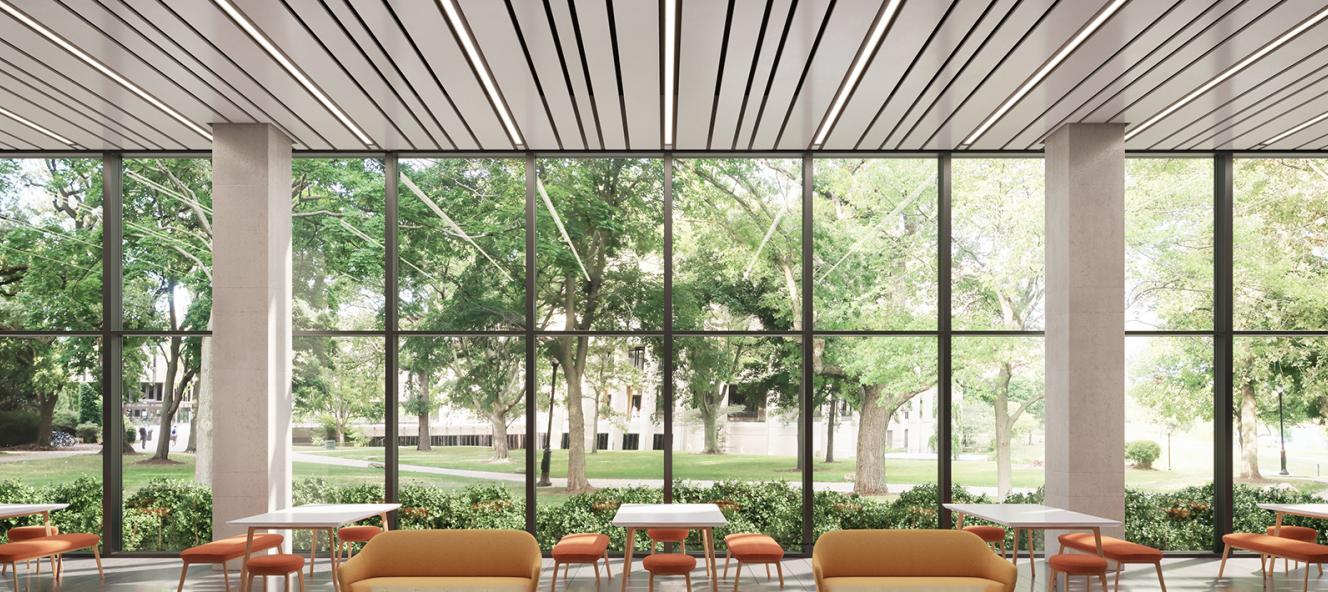 Easily integrate lighting into specialty ceilings with Seem
Learn More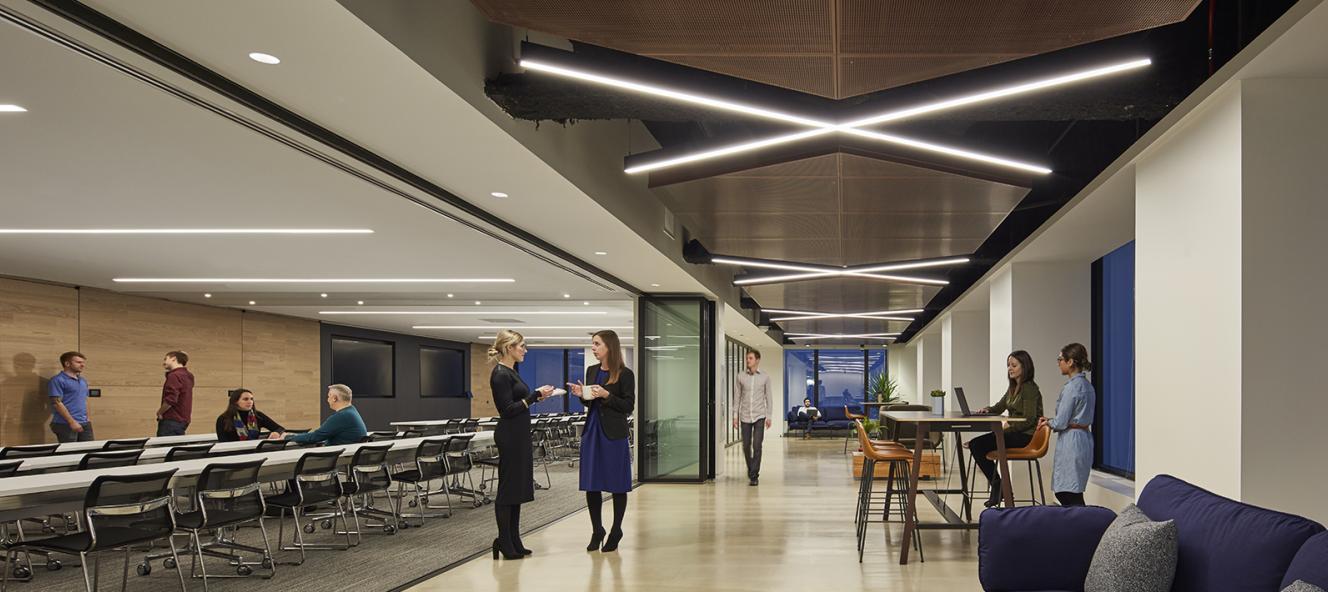 Discover the design possibilities offered by Seem 1 linear luminaires
Learn More