Microsoft, Legrand, and Focal Point partner to devise new Microsoft Teams Room concepts
Maybe it's a cliché to say the world has indelibly changed due to the pandemic, but that doesn't make it any less true. One of the biggest shifts in everyday life has been in how we approach conferencing and collaboration. Legrand and Focal Point have been working diligently to meet the new challenges hybrid conferencing brings.
A predominant player in this new online collaboration environment is undoubtedly Microsoft. The Microsoft Teams conferencing and collaboration platform has made incredible advancements in a relatively short time. Interestingly, Microsoft's vision for hybrid conferencing goes beyond the software and into the surrounding environment. Microsoft Teams Rooms are all-inclusive experiences that provide a blueprint for better conferencing.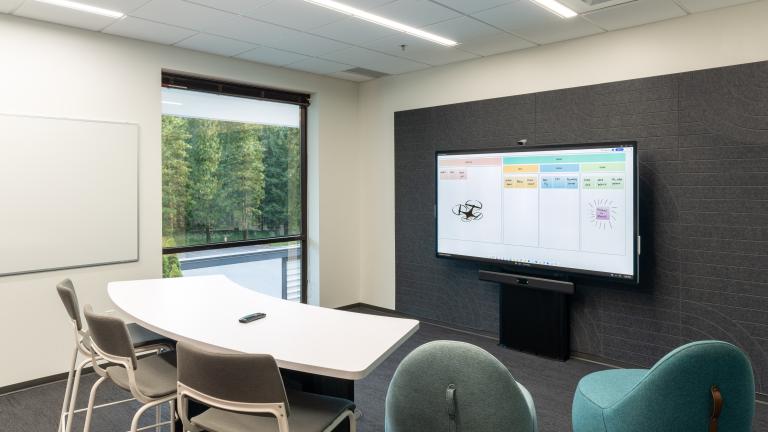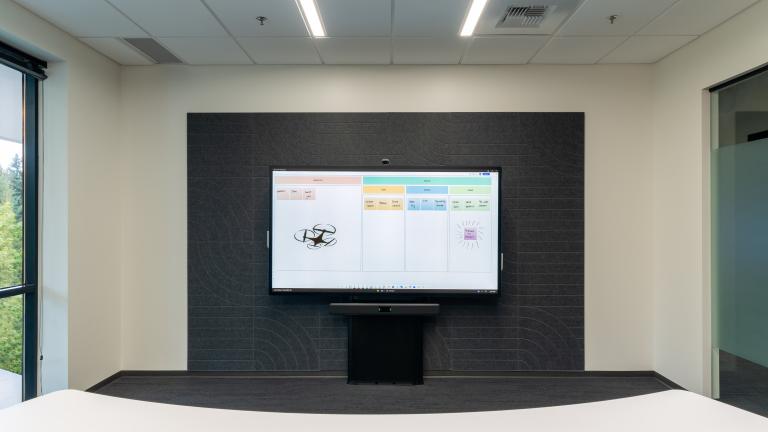 Microsoft wanted to create a meeting environment that enhanced both the in-room and remote experience. To implement this vision, either for new construction or retrofits, they had to develop new equipment and standards. This involved changes to the room layout, furniture, audio-visual equipment, and Microsoft Teams.
Everything was reimagined, from how the space itself is arranged, to the shape of the furniture, to lighting, and materials choices for the spaces. The end result is a series of Signature Microsoft Teams Rooms that are being deployed across the company to create more meeting spaces that interconnect conferencing and the physical environment. For two of the showcase rooms, Legrand supplied nearly everything other than the primary displays and camera solutions, thus simplifying the order, delivery and integration experience. Legrand's team has been hands-on throughout the process to achieve the results Microsoft wanted to reach with the spaces.
Legrand Solutions
Legrand understands the unique challenges of hybrid meeting spaces and has developed innovative solutions like the Forum Collaboration Suite that are purpose-built for the cause. Products from Legrand combine elegantly, ensuring these spaces are inviting and inclusive in design. They also accommodate the speed and global scalability of deployment required by Microsoft.
Acoustic Solutions on the wall from Focal Point, provide a cohesive aesthetic, visually unifying the AV equipment with the entirety of the room's interior design. For a finishing touch, each space has multiple power solutions from Wiremold to keep everyone's devices connected and charged.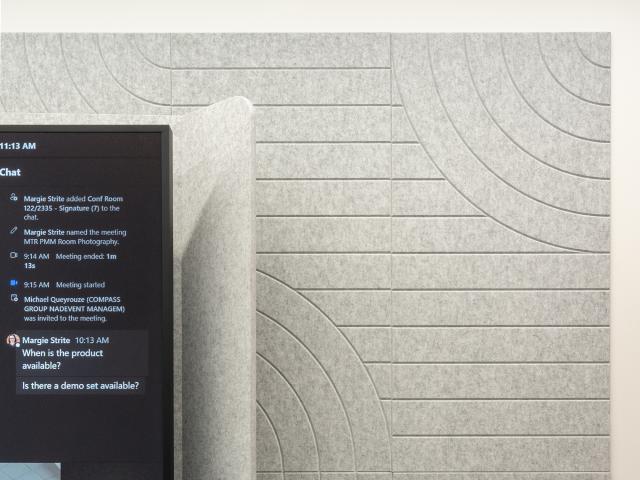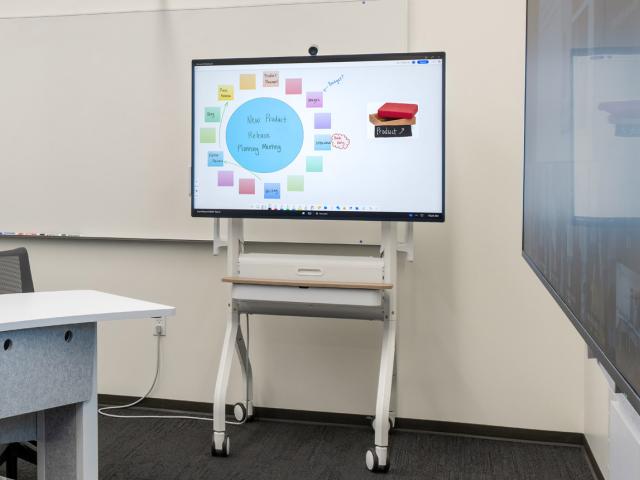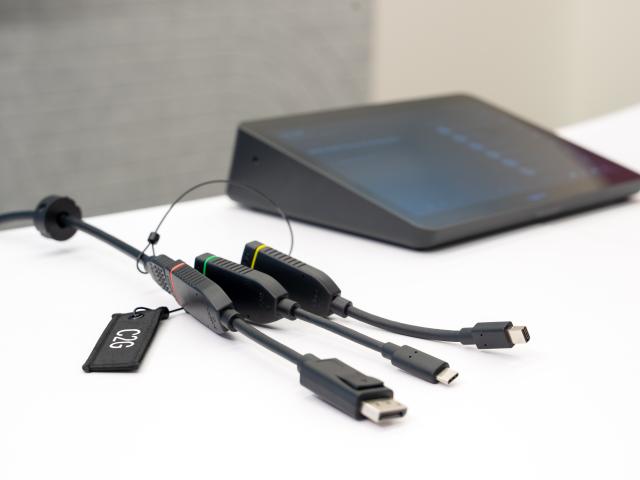 Medium Signature Teams Room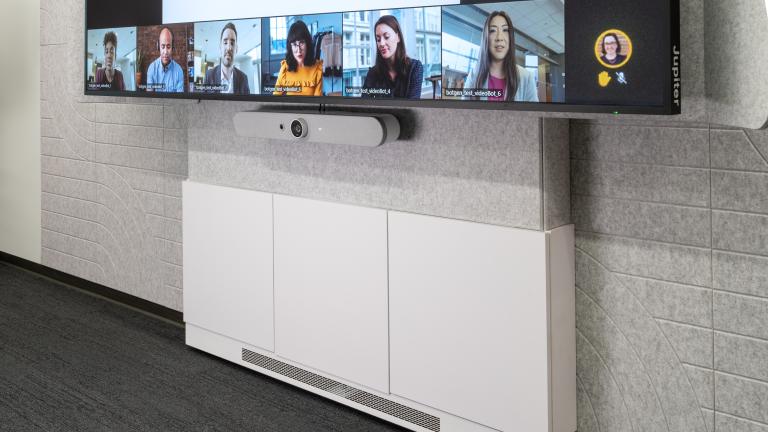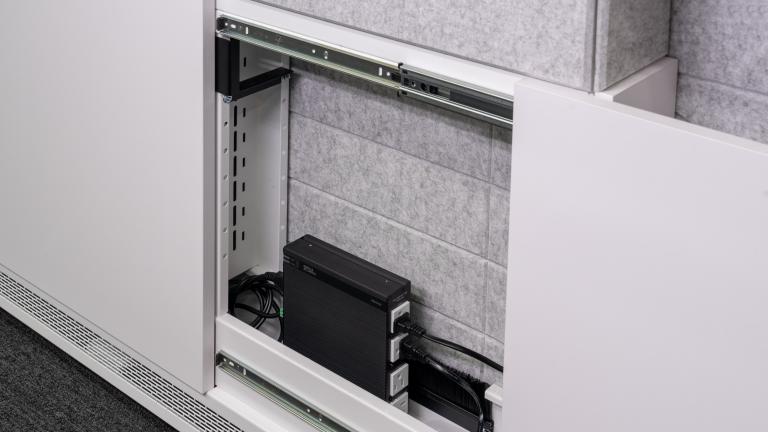 In the first room, the Medium Signature Teams Room, Middle Atlantic's Forum Collaboration Suite takes center stage. The Forum Display Stand is robust enough to support the Jupiter Pana 105, a hefty 105" ultrawide 21:9 aspect ratio display, and it provides ample storage space for AV and IT components. The acoustic display shroud along with acoustic solutions on the wall from Focal Point work together to achieve the best possible audio experience for remote and in-person attendees while also providing a cohesive aesthetic by unifying the AV equipment with the room's interior design.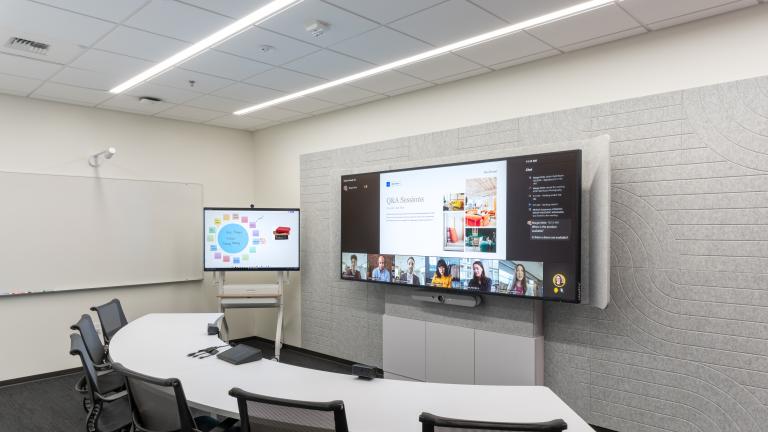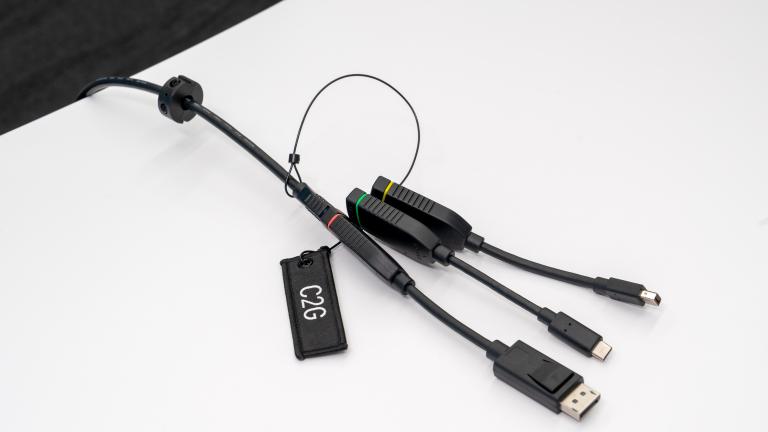 Another key component, the Forum Arc Tables, work to re-orient the entire conferencing experience. Chief's Voyager Cart integrates a Microsoft Surface Hub that can be moved anywhere in the room for complete collaboration flexibility to support a larger group or a quick in-person impromptu brainstorm session. Wiremold's Dash Desktop Power Center with configurable modules connect users with power, charging and data. Power to the system is provided by a Middle Atlantic NESXYS PDU with surge protection. These power systems are designed for the exacting requirements of AV components.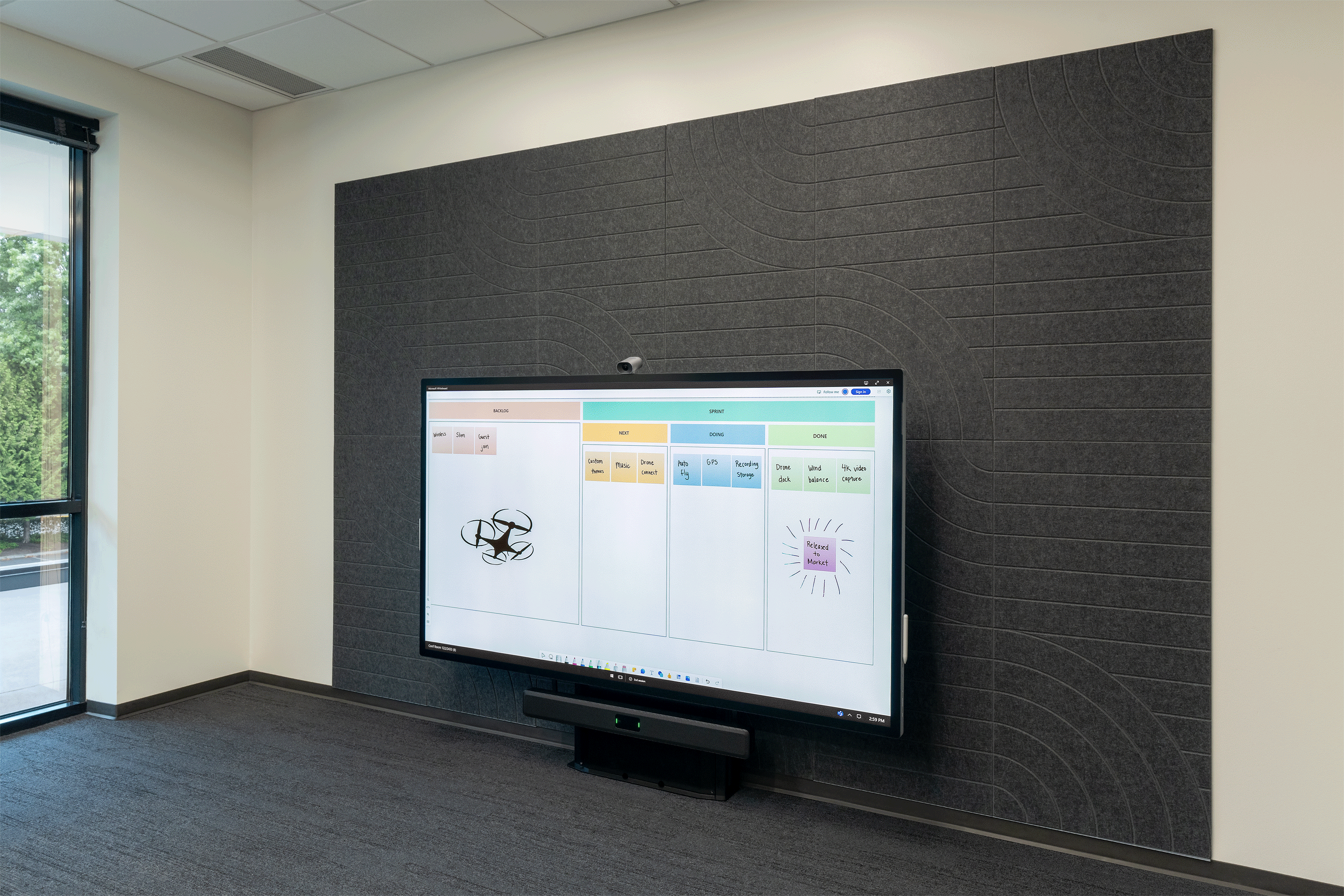 The second room is the Surface Hub Hero Room outfitted with Chief's Extra-Large Electric Height Adjustable Floor Support Mount that ensures the 85" Microsoft Surface Hub display is accessible to all with a 26" range of vertical lift. 
One thing returning to the office has shown us is how many rooms that were previously acceptable for conducting meetings no longer meet current audio expectations. The design trend of exposed to structure ceilings and open plan furniture has unintentionally created acoustic challenges. Speech legibility must be addressed during Teams calls to create equity between in-person and remote attendees.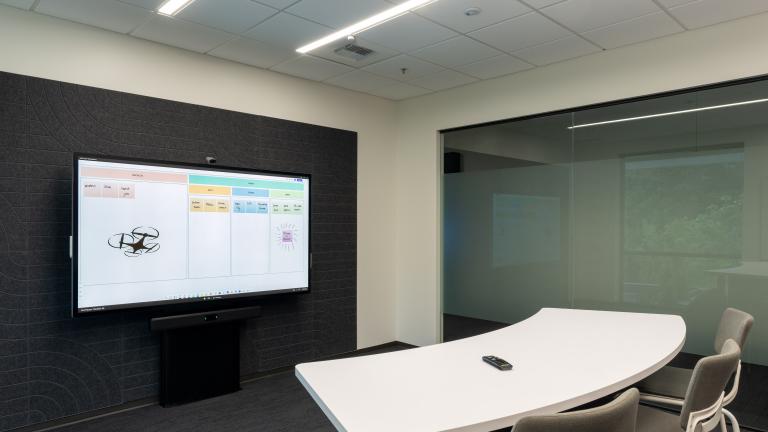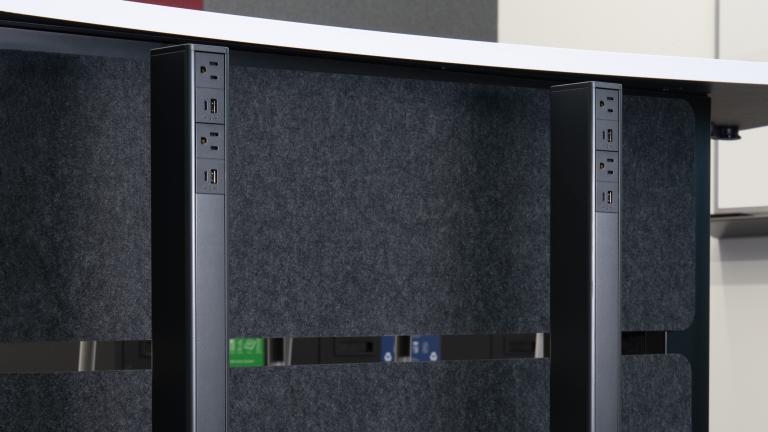 Focal Point's acoustic solutions reduce sound reverberation in the room. This optimizes the audio experience for videoconferencing so everyone can be heard while visually unifying the AV equipment with the entirety of the room for a cohesive interior design. 
A 38" counter-height Forum Arc Table provides a work surface for three participants who can choose to sit or stand. Wiremold dash Power Towers supply convenient access to power and charging in a slim, modern design that blends in with the surroundings.  
In addition to the myriad of design possibilities offered by the standard options of our acoustic solutions portfolio, our customization capabilities allow you to add that very special touch to your project. Bring your ideas to our team!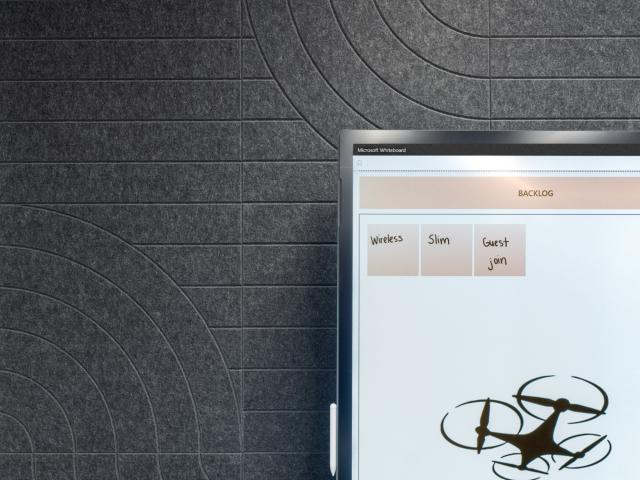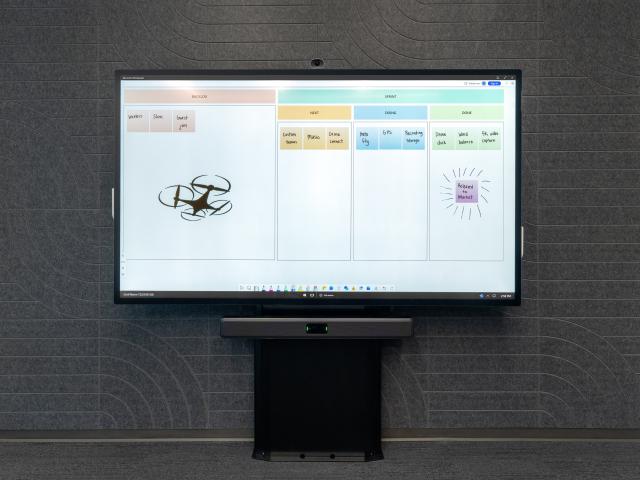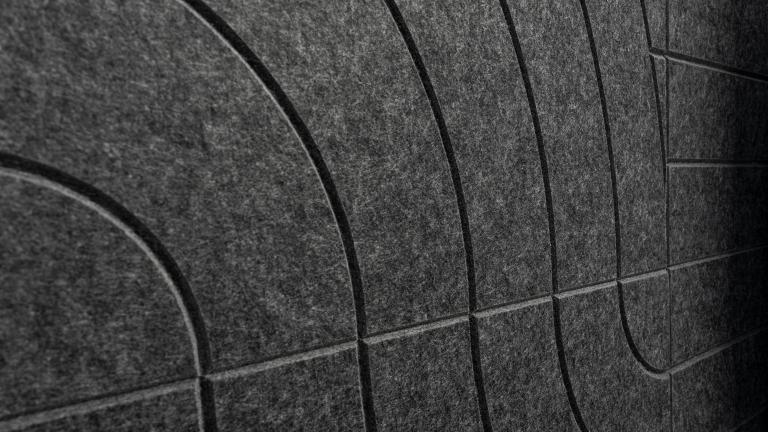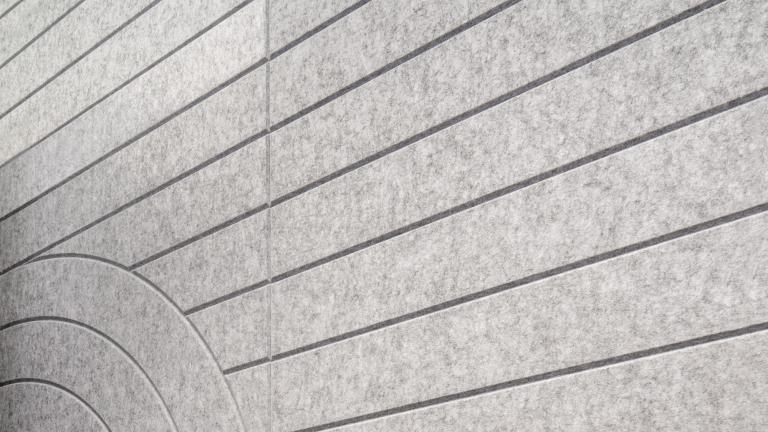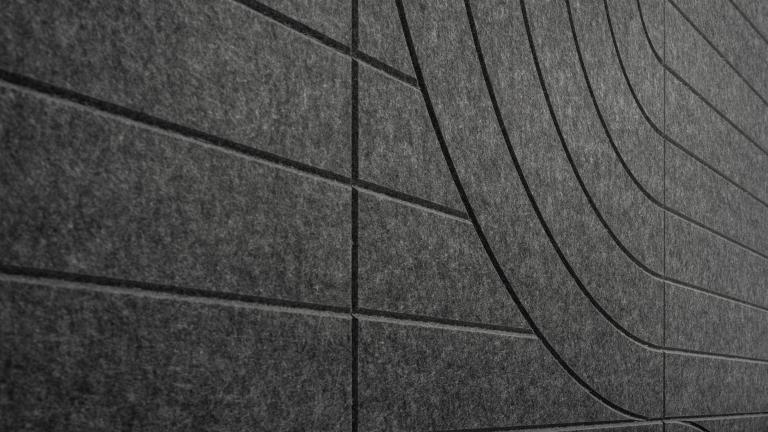 Focal Point's Custom Capabilities
With the custom TruTile Acoustic Wall Panels, Focal Point devised a solution that integrates perfectly with Middle Atlantic's videoconferencing solutions and addresses the too-common speech intelligibility and sound reverberation issues in conference rooms. Two patterns were developed that provide a cohesive and coordinated look with the Forum AV equipment.
With our vertically integrated operations for design, engineering, and PET felt manufacturing, as well as integration with lighting solutions, and a team of acoustic solution specialists on hand, we're glad to bring our expertise to such projects.
Contact our team at acoustic.solutions@focalpointlights.com to discuss your projects and to view our ever-expanding portfolio and access all resources visit our website.
Acoustic Solutions