Architectural Lighting
Seem 2 LED Direct/Indirect
FSM2BS
Design
Narrow 2.5" aperture suspended direct/indirect LED luminaire with pop-lens options.
Asymmetric/Asymmetric, Asymmetric/Flush, Asymmetric/Pop-Down, Batwing/Asymmetric, Batwing/Batwing, Batwing/Flush, Batwing/Pop-Down, Flush/Asymmetric, Flush/Batwing, Flush/ Flush, Flush/Pop-Down, Pop-Up/Asymmetric, Pop-Up/Batwing, Pop-Up/Flush and Pop-Up/Pop-Down lens combinations available.
Performance
Specify lumen outputs separately for Direct and Indirect to achieve optimal distributions.
Linear LED boards create seamless lines of light without pixels or shadows.
LED position and lens material optimized to provide the perfect blend of high performance and visual comfort.
Application
Makes an exceptional aesthetic statement in conference rooms, private offices, reception areas and other high-end applications.
Resources
Cut sheets
Brochures
Installation instructions
IES files
Revit files
Reference files
Get help from an expert
Contact our team with your questions or for design assistance.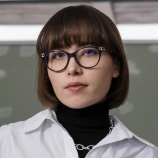 Phone

Email