Architectural Lighting
Seem 1 Point Source Recessed
FSM1D
Design
Narrow 1.5" aperture recessed direct LED luminaire with integrated point source downlights.
Flush and Batwing lenses available to provide visual comfort with uniform illumination and brightness control.
Point sources are available in narrow to wide flood beam spread options, from 21° to 53°.
Performance
Specify lumen outputs separately for Direct distribution and Point Sources to achieve optimal illumination.
Independently control light sources to achieve optimal illumination levels.
Alignment plate and internal joining mechanism ensures stable positioning and easy installation in continuous runs.
Application
Support individual and continuous runs with 4, 5, 6, 7, 8-foot on-center spacing or end-of-run placement of point sources when integrated with lensed illumination, or at intervals of 6" or 12" for point source downlights only.
Simple mounting options support easy integration into a variety of specialty ceilings.
Make a statement in commercial application such as offices, conference rooms, hospitality areas and other high-end applications.
Resources
Cut sheets
Brochures
Installation instructions
IES files
Revit files
Reference files
Get help from an expert
Contact our team with your questions or for design assistance.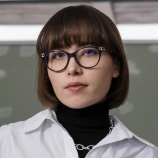 Phone

Email