Architectural Lighting
Seem 4 LED Perimeter
FSM4PR
Design
Narrow 4" aperture perimeter slot LED luminaire for grid, drywall or hard surface applications.
Standard optic provides even illumination.
Grazer optic beautifully highlights textured walls and architectural details.
Asymmetric room fill optic offers best efficacy and uniformity to illuminate rooms and corridors.
Flush, 1" Regress, 2.5" Regress, and 4.0"Regress lenses available.
Adjustable housing option provides flexibility with +/- 3 inch adjustability for wall-to-wall illumination.
Performance
Linear LED boards create seamless lines of light without pixels or shadows.
Lens material is optimized to provide the perfect blend of high performance and visual comfort.
Tunable white technology helps support human activity, well-being, and preferences.
Standard white light temperatures from 2700K to 4000K.
Application
Wall to wall and patterned perimeter accent lighting.
Corridors and elevator lobbies.
Resources
Cut sheets
Installation instructions
IES files
Revit files
Brochures
Reference files
Get help from an expert
Contact our team with your questions or for design assistance.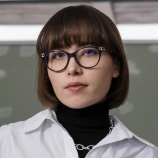 Phone

Email