Architectural Lighting
ID
+

6" x 6" Downlight

FLC66D / LC66
Design
50 degree cutoff to light source and its image.
Shallow housing.
Performance
Right Light: Standard delivered lumen outputs 1000, 1500, 2000, 2500 and 3000.
Selection of dimming drivers available.
Resources
Cut sheets
Brochures
Installation instructions
IES files
Revit files
Reference files
Get help from an expert
Contact our team with your questions or for design assistance.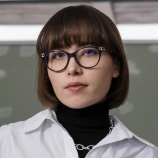 Phone

Email