Acoustic Solutions
Acoustic lighting and integrated lighting and acoustic ceiling systems
Focal Point Acoustic Solutions offer an effective way to reduce noise and reverberation in large, multi-use areas. The integrated systems make it easy to specificy, source, and install the acoustic luminaires and ceiling systems, and to create a uniform look that improves interior design. The sound levels are controlled with effective sound absorption, and the light levels are optimized with acoustic lighting solutions to impart a pleasant atmosphere for the people who use the spaces. We have a commitment to superior engineering and craftsmanship, and each acoustic cloud and sound baffle is designed around the luminaire to make sure that neither the technology nor the light quality is compromised. This "luminaire first" approach ensures that the spaces look great and feel comfortable and inviting with beautiful, coordinated lighting and acoustic solutions.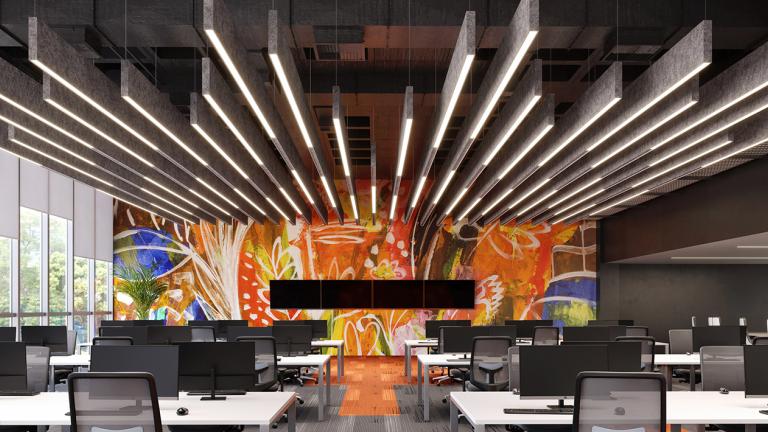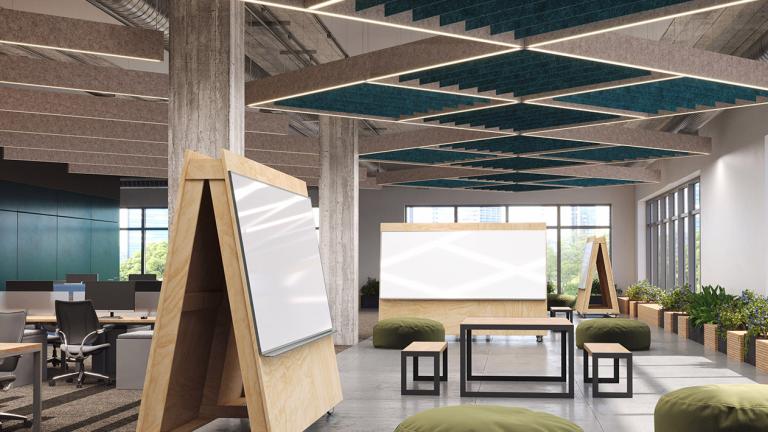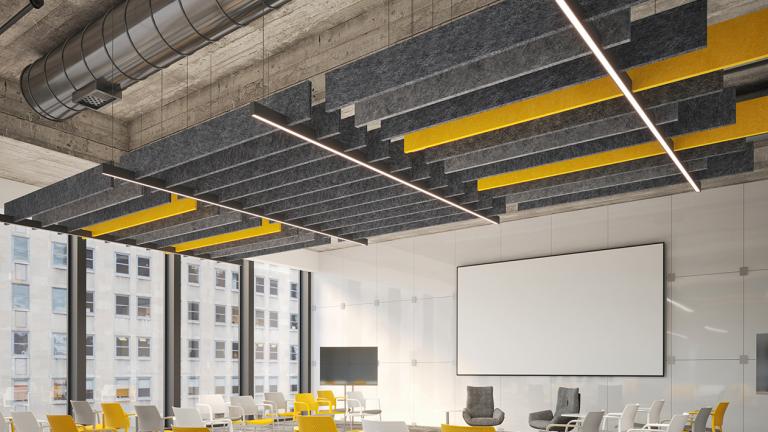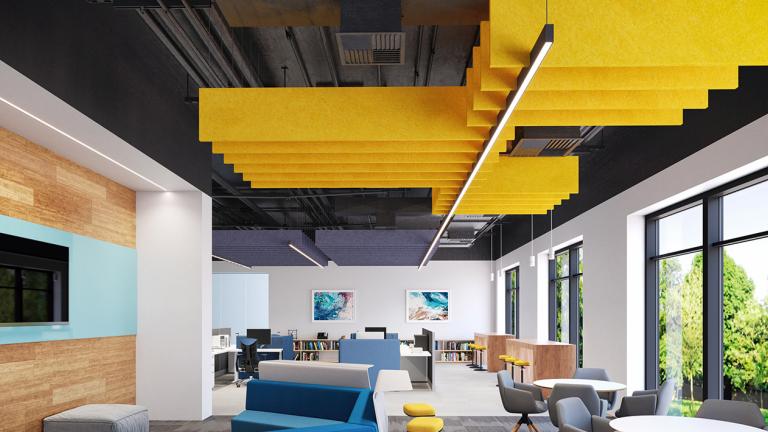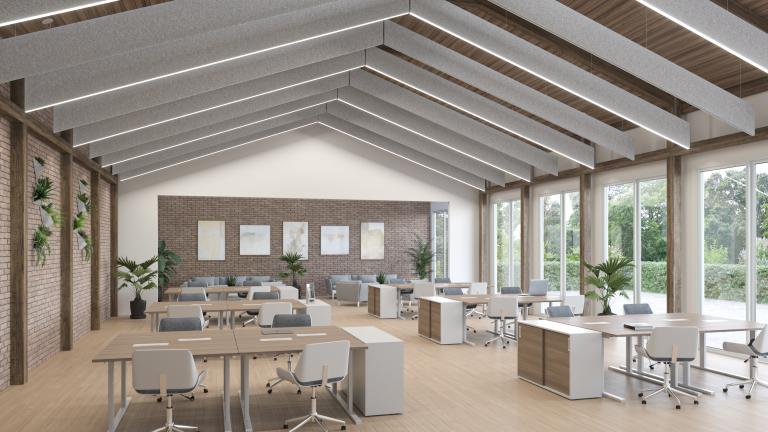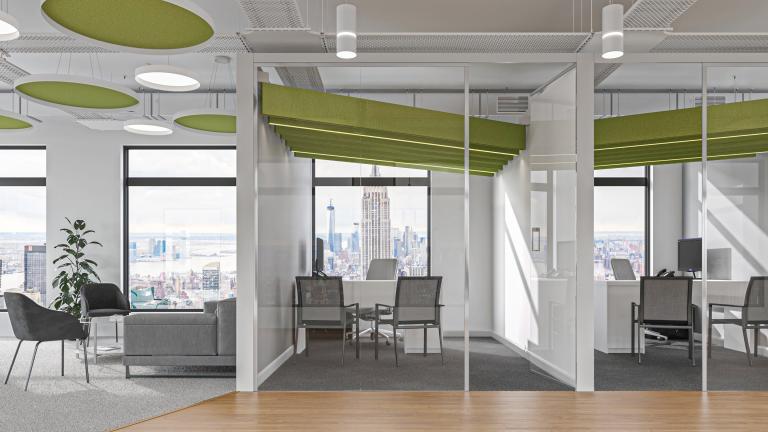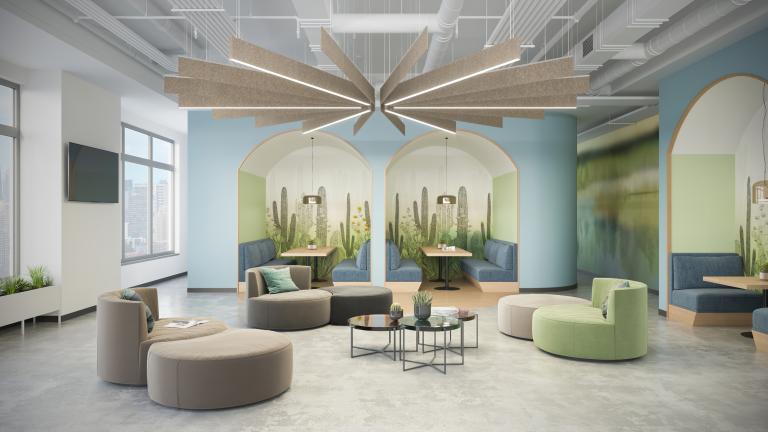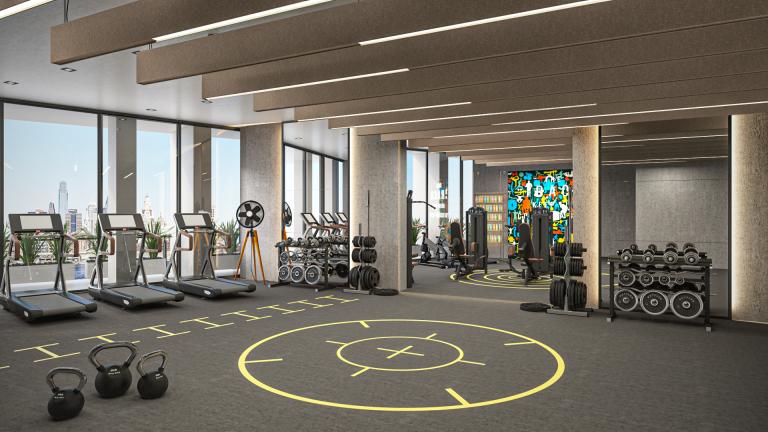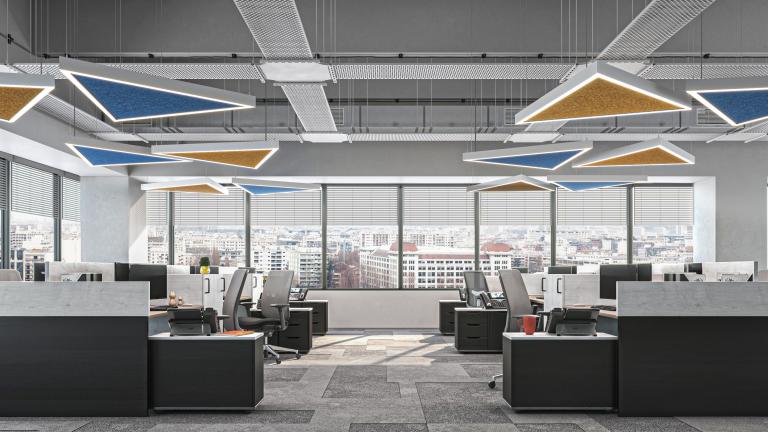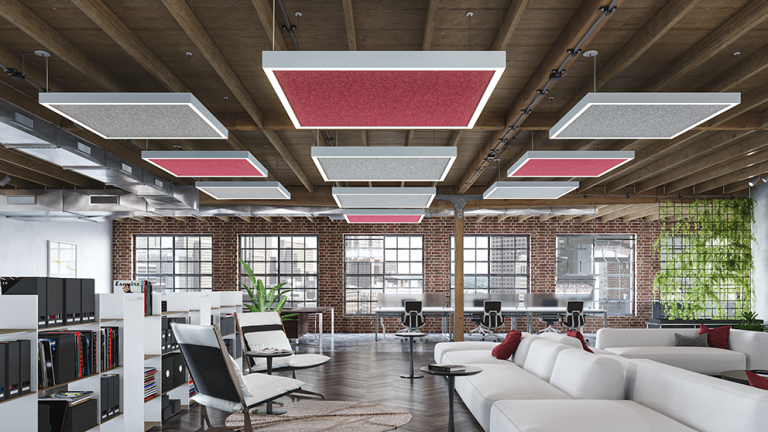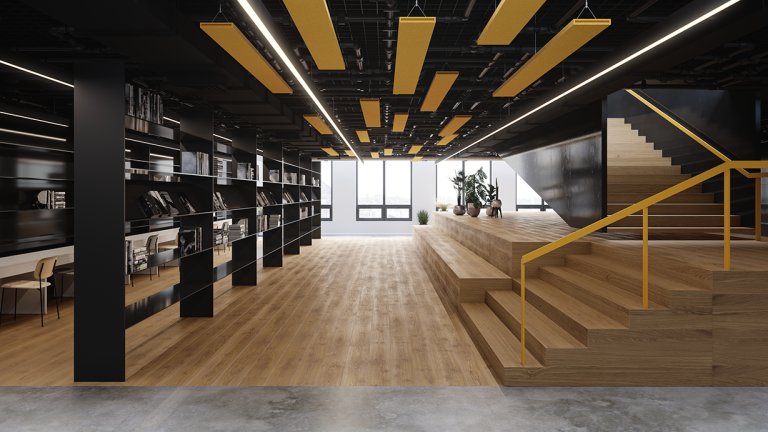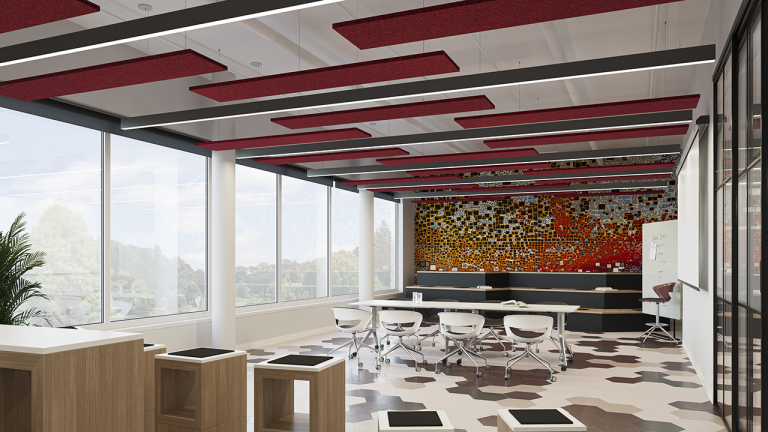 Custom Capabilities
In addition to the many design possibilities offered by the standard acoustic luminaires, acoustic tiles, acoustic baffles, integrated acoustic ceiling systems, and acoustic pendants of our portfolio, our customization capabilities allow you to add that very special touch to your project. Bring your ideas to our team!
Contact Acoustic Solutions Team
Focal Point Acoustic Solutions are available in a variety of colors. A broad palette, ranging from neutral colors to bold hues, provides design flexibility and personalization for any project.
Made of 100% polyester containing up to 50% recycled plastic bottles (PET)
Colors & Materials
The Naturals Acoustic Solutions (25% scale)
Light Oak
Grey Elm
Chestnut
Walnut
Natural Linen
Standard Colors
Pure Black
Charcoal Gray
Slate
Shadow Gray
Silver Gray
Pearl Ice
Classic White
Natural Linen
Hazelwood
Premium Colors
Cornflower Blue
Denim Blue
Midnight Blue
Deep Purple
Blush
Berry
Brick Red
Cherry Red
Carrot
Pineapple
Emerald Green
Deep Water
Seafoam
Limestone
Cinnamon