Architectural Lighting
Skydome Edge 2', 3', 4' - Surface Mount
FSDEP
Design
Low profile 2.9" and 3.9" housing heights.
Nominal 2', 3' and 4' diameters.
Sharp knife edge provides a sophisticated aesthetic.
Performance
Optional soft indirect glow creates a floating aesthetic.
Uses edge lighting technology to deliver uniformity on the lens and comfortable ambient lighting.
Unlit, sound-absorbing acoustic companion available to achieve the desired reverberation levels with a coordinated look.
Application
Designed to accommodate diverse commercial spaces: airport concourses, large lobbies, reception areas, and conference rooms. 
Resources
Cut sheets
Brochures
Installation instructions
IES files
Reference files
Get help from an expert
Contact our team with your questions or for design assistance.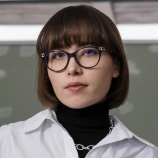 Phone

Email