Architectural Lighting
Seem 4 LED Asymmetric Angled Lens Recessed
FSM4AL
Design
Narrow 4" aperture slot asymmetric LED luminaire that integrates with the ceiling in a variety of mounting styles with a fully recessed optic providing clean visual aesthetic
Performance
Linear LED boards create seamless lines of light without pixels or shadows while delivering high levels of vertical illumination and excellent wall uniformity.
Great lateral distribution allows for 4' individuals to be spaced up to 8' on center.
Application
A great solution for highlighting artwork, white boards and architectural features.
Resources
Cut sheets
Brochures
Installation instructions
IES files
Reference files
Get help from an expert
Contact our team with your questions or for design assistance.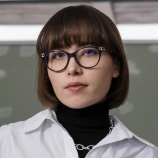 Phone

Email