Architectural Lighting
Veer 2x4 LED
FVRL-24
Design
Radial, flat and regress diffusers offer contemporary styling, and complement architecture.
Performance
Delivers high angle distribution that illuminates vertical surfaces, making energy-conscious lighting schemes feel bright and airy without glare.
MicroGroove diffusers add texture and visual interest with a ribbed pattern that diffuses brightness and provides soft, even illumination.
Choose the regressed diffuser for high output, or the radial diffuser for wide distribution.
Application
Veer is one of our most versatile fixtures, perfect for use in open offices, private offices or classrooms.
Resources
Cut sheets
Installation instructions
IES files
Reference files
Get help from an expert
Contact our team with your questions or for design assistance.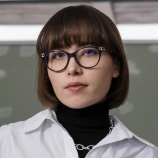 Phone

Email