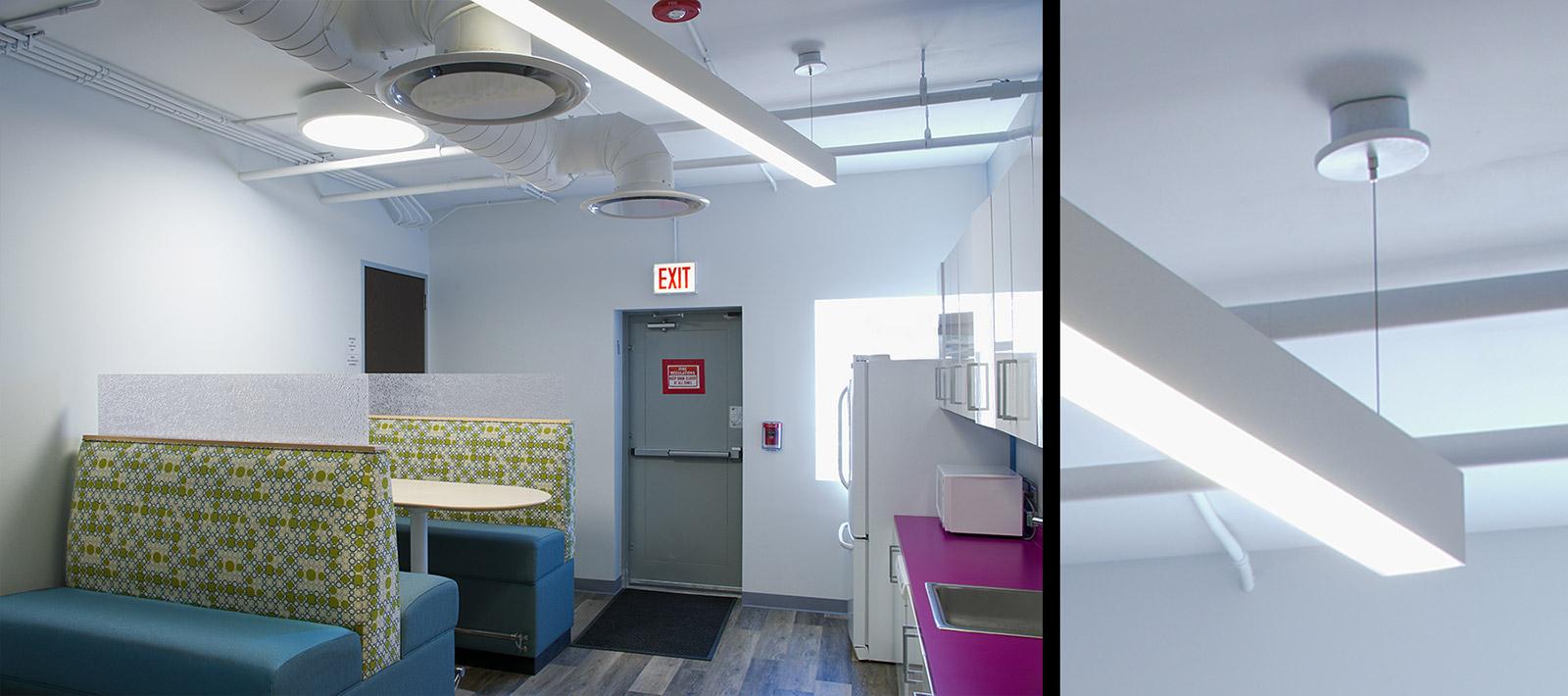 Onward Neighborhood House – Chicago, Illinois
Architect:

Whitney Architects

Photographer:

John Sternisha
Onward Neighborhood House, a nonprofit organization empowering families and individuals through educational, recreational, and social service programs renovated one building on its campus through manufacturer contributions. The small space was designed with flexibility and adaptability for future needs. Energy efficient luminaires were selected to support the organization's services and space requirements, while also providing cost savings.
To properly light the multi-use space, Seem 4 linear luminaires were suspended in the entryway and over workstations in the open office area. They create a bold and inviting atmosphere, while providing general illumination. Lines of light continue into the kitchen and open collaboration spaces, with suspended and wall mount Seem 4 luminaires. A combination of Equation 2 and ID+ 4.5" x 4.5" downlights were used in the classroom area to achieve task lighting. These luminaires are controlled separately, providing an additional level of flexibility for modulating lighting on work surfaces and projection screens during educational sessions.
The space now radiates a vibrant, modern, and inviting atmosphere that gives residents and employees of Onward Neighborhood House a place to achieve their full potential and reach their personal goals.
Products utilized