Architectural Lighting
Verve IV LED
FV4LS
Design
Suspended linear indirect/direct LED luminaire with frosted lens or radial baffle option.  
70/30 or 40/60 indirect/direct optics.  
One-piece steel housing with 5" die-cast end caps.
Available in 4' and 8' lengths; can be row-mounted for applications requiring longer continuous runs.
Optional dust cover may be specified to help simplify maintenance and cleaning of luminaire.
Wall mount companion also available. 
Performance
70/30 light distribution for applications requiring even ceiling uniformity, wide fixture spacing, and high levels of direct illumination.
40/60 indirect/direct option for open ceiling installations.
May be specified up to 1250 lumens per foot, making Verve IV extremely versatile, even for high ceiling applications. 
Application
Verve's classic design and soft curved profile is ideally suited for commercial office and educational facilities.
Resources
Cut sheets
Brochures
Installation instructions
IES files
Revit files
Reference files
Get help from an expert
Contact our team with your questions or for design assistance.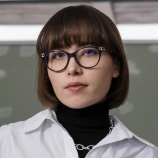 Phone

Email