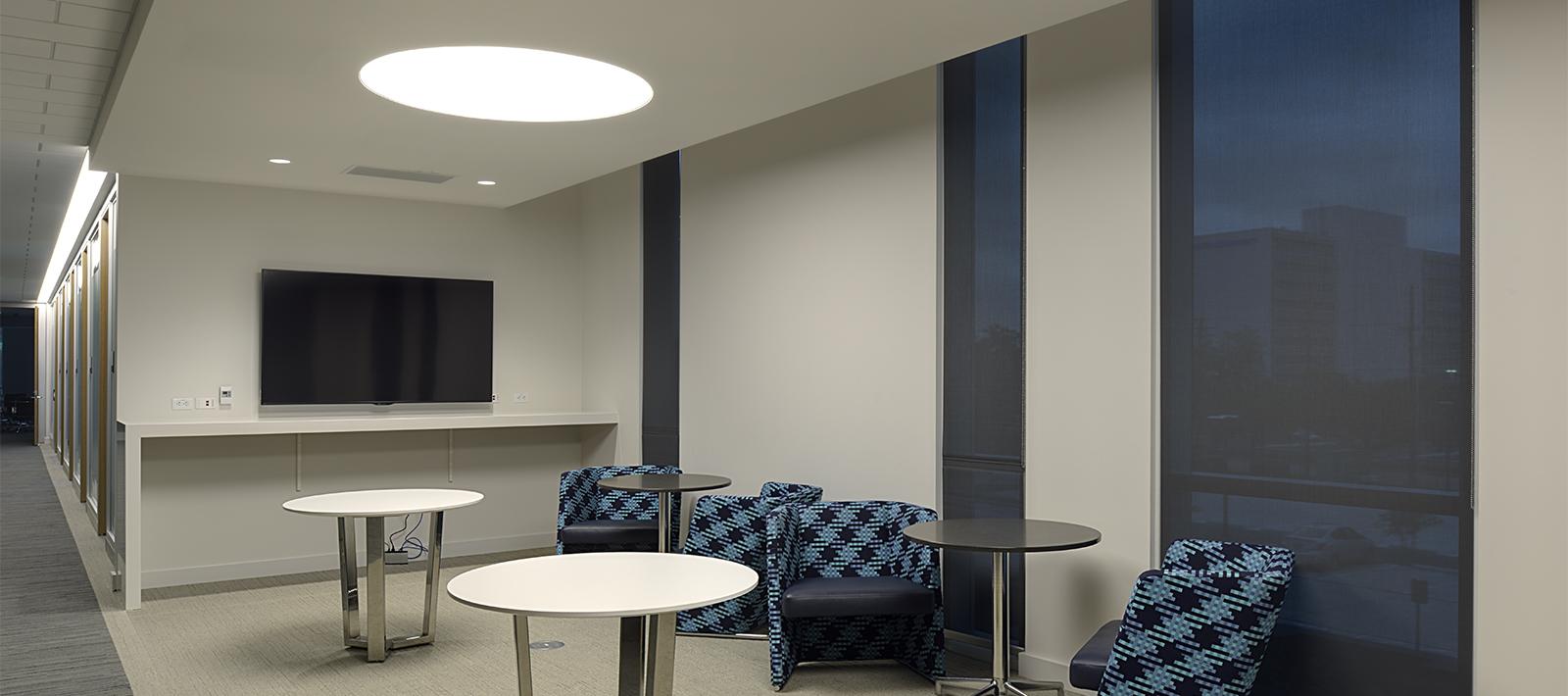 University of Texas at Dallas Brain Performance Institute – Dallas, Texas
Architect:

Page

Photographer:

Michael Lyon
The 62,000 square foot Brain Performance Institute (BPI) at the University of Texas at Dallas is home to researchers that translate rapidly emerging scientific brain discoveries into treatments that help neuro patients build and regain healthy brain function as quickly as possible. The facility includes a variety of amenities for patients, who range from athletes with repetitive head injuries and adolescents with ADHD, to seniors with Alzheimer's disease.
The Institute features flexible office space that can be reconfigured according to individual programming needs, and includes training spaces, an internet café, a meditation garden, and a number of touchdown work areas for patients, family members and visitors alike, as well as two MRIs, classrooms, and administrative offices. The elliptical form of the building's three-story, wraparound glass façade pays tribute to the form of the brain's frontal lobe.
Focal Point brought the new building to light with Seem 4 luminaires used in a variety of different installations over workspaces and communal spaces, as well as in the outdoor canopy leading to the main entrance. As seen in the hallways, the ID + 4.5ʺ Downlights seamlessly integrate into the ceilings, adding a sleek and practical design feature, while Skydome Recessed enlivens presentation areas.
Products utilized