August 14, 2018
Three Focal Point luminaires earn 2018 PIA Awards
Three Focal Point luminaires captured the attention of a distinguished panel of 14 judges to earn Architectural SSL magazine's 2018 Product Innovation Awards. Apollo 8 LED, Covert Lite, and Seem 1 Direct/Indirect luminaires displayed noteworthy attributes and superior performance, surpassing the competition to obtain the prestigious accolade.
"By always listening to the market, we continue to evolve our product lines to meet the needs of specifiers and contractors. We strive to provide luminaires that ease the installation process while enhancing the architectural surrounding and contributing to human well-being," said Mike Thornton, Chief Marketing Officer for Focal Point, LLC. "We are thrilled of the recognition and we are committed to continuing to introduce luminaires that support the architecture and design community." 
The Architectural SSL Product Innovation Awards (PIA) recognize the most innovative LED and solid-state luminaires and fixtures on the market, while also spotlighting the players behind the components that make up these light sources.
Winning Luminaires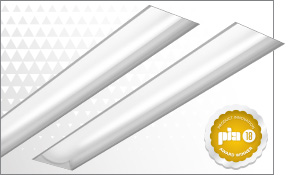 Apollo 8 LED
Designed with the latest LED technology, this multi-functional luminaire provides an enhanced patient experience while meeting the clinical requirements in healthcare applications. The 8" x 4' linear recessed luminaire is available in three configurations and supports the common considerations for healthcare design: comfort, function, safety, sustainability, and health and wellness.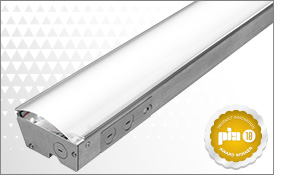 Covert Lite
Ideal for simple cove applications, this fixed cove lighting solutions enhances and draws attention to architectural details while contributing to ambient illumination. The low-profile luminaire is designed for easy specification, installation, and maintenance while delivering even illumination with high lumen outputs.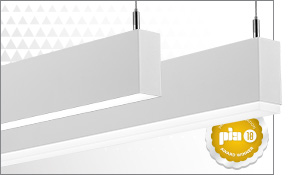 Seem 1 Direct/Indirect
The narrowest aperture luminaire in the Seem family, Seem 1 is engineered for design flexibility and ease of installation. The slim linear luminaire, available in individual units and continuous runs, marries sleek aesthetic, high performance and visual comfort to meet the needs of diverse commercial applications.