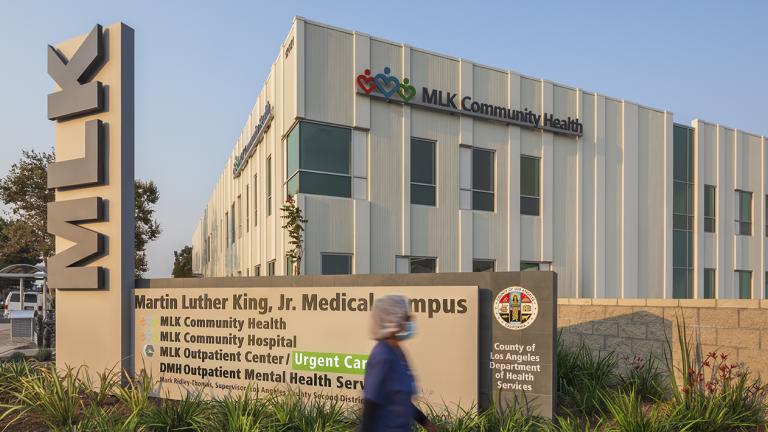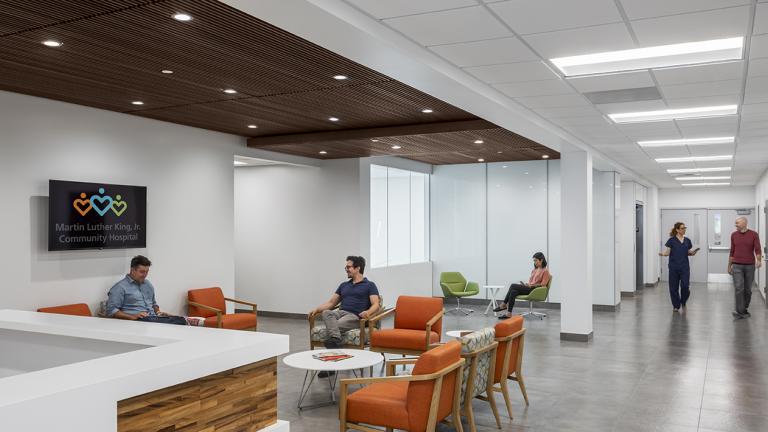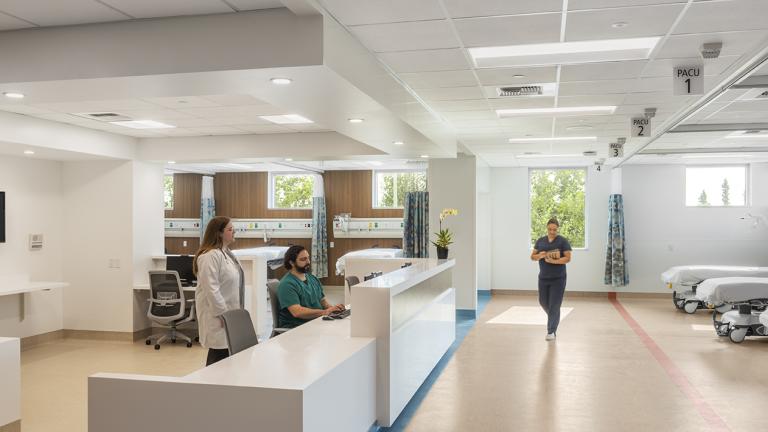 A healthcare oasis for a South LA community
Because of its location in what is considered a medical desert, the MLK Jr. Community Health system wanted HKS to create an outpatient clinic and surgery center that integrates healing with nature and provides an uplifting, dignified and accessible health services option. The overall goal was to give visitors a sense of place and belonging, that they are welcome at any time, not just when they are sick, and that while there, they will be respected and receive high-quality care, an important measure for the nearby South LA residents whose health care needs have long been overlooked.
"The building design is classy, clean, warm and captures the spirit of MLK… [HKS] made sure that we received a beautifully designed, durable, and efficient building."
Senior VP, Trammel Crow Company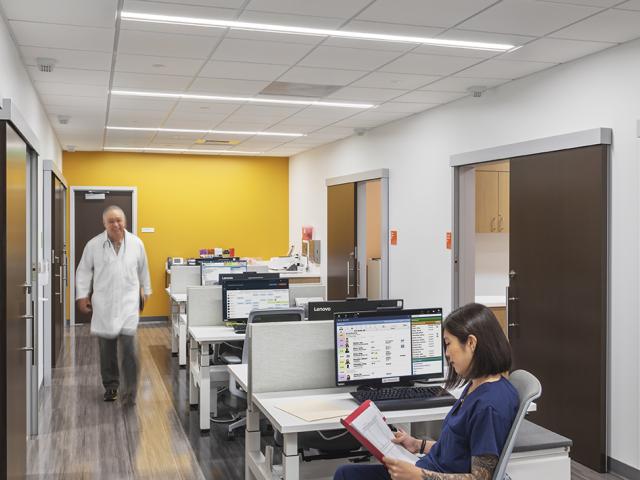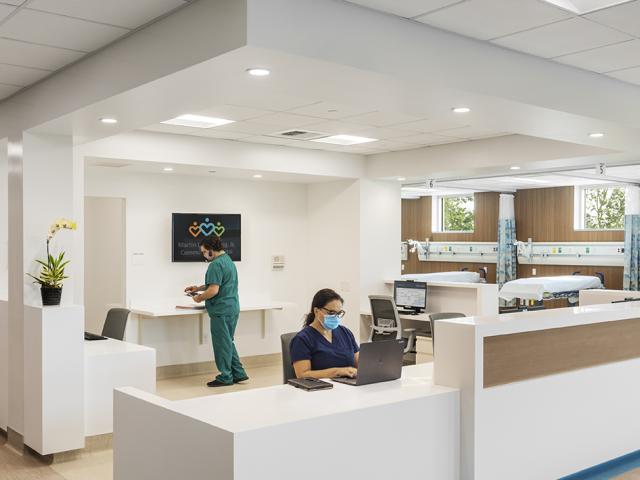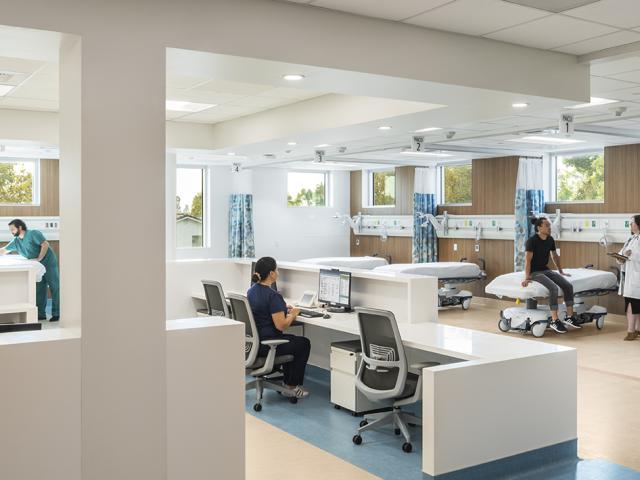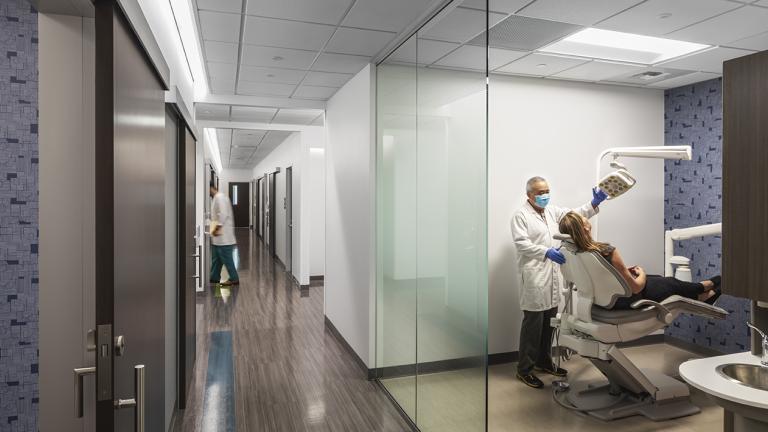 The 50,000 square-foot, two-story building offers several, important services to the community, including a primary care clinic with exam and procedure rooms, dental, behavioral health, and provider offices, as well as an outpatient ambulatory surgery center. Additional services include a wound care suite and a telehealth program, and a multi-purpose room is used to host MLK Community Health seminars such as high-blood pressure, diabetes, healthy food awareness, and classes for young mothers.
In addition to large windows that allow plenty of light, which helps facilitate healing, the facility is outfitted with several linear luminaires, including Focus Wall Wash, Seem 4 Perimeter and Recessed, as well as Luna troffers, known for their soft, comfortable light.
The historically underserved and diverse Los Angeles area, counting approximately 1 million residents, now benefits from a bright, airy, and modern essential health care oasis.