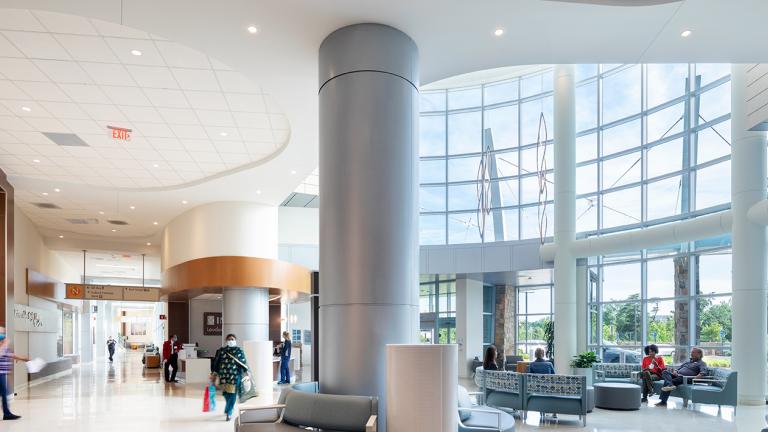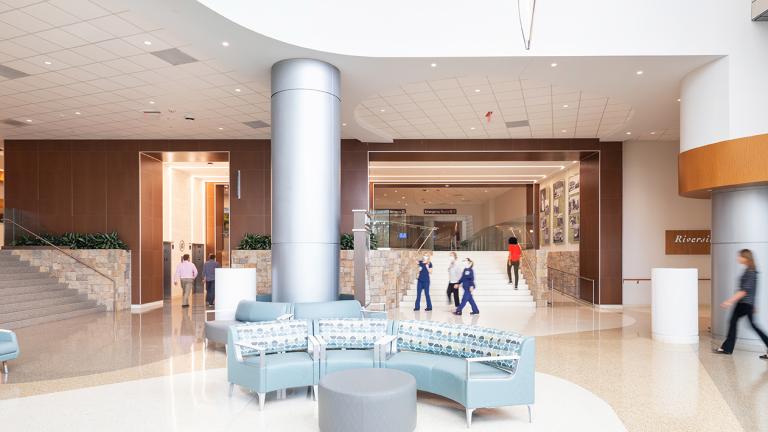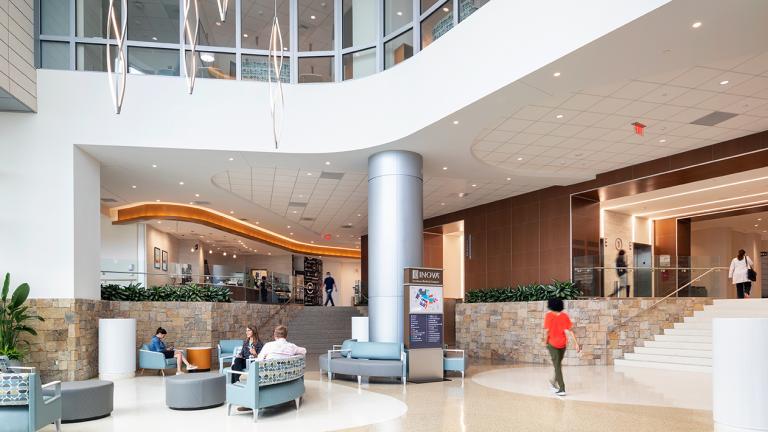 Promoting healing using integrated technology
Located near Dulles International Airport, the most iconic structure in Loudon County, Virginia, the North Patient Tower of Inova Loudoun Hospital took inspiration from its renowned architecture. The centerpiece of a 10-year strategic facilities master plan, the nine-story bed tower creates an entirely new broad face over the existing complex and, with it, a new image for the hospital.
Large entrance canopies and a connector bridge are composed of repeating steel supports with graceful curving forms and arching cantilevers - important references to the airport that are immediately recognizable to the community. The large expanses of glass also create openness and provide abundant natural light within the facility.
The new tower was built to promote healing with a focus on comfort and autonomy. This was accomplished by incorporating technology throughout the nine-story,
382,000-square-foot project, offering both patients and staff control of their environment.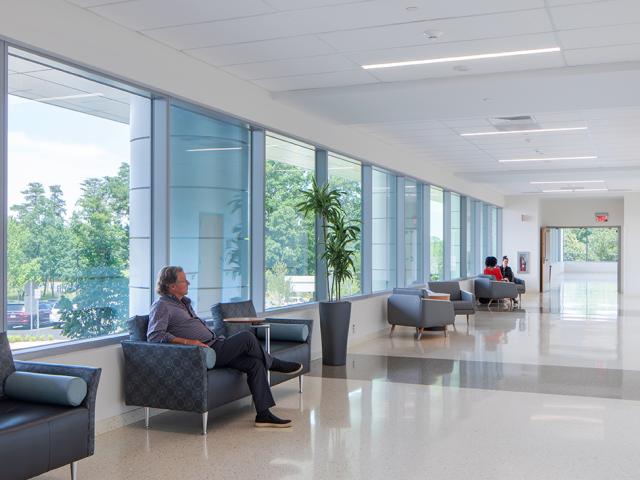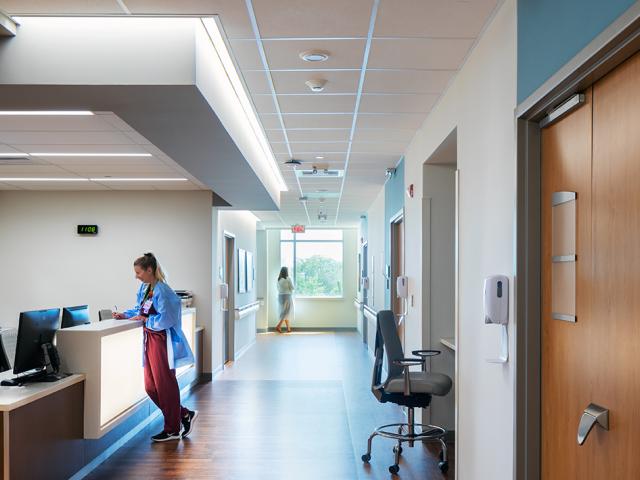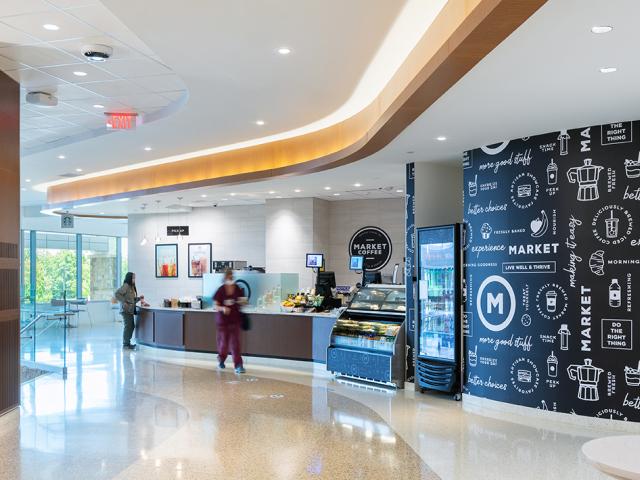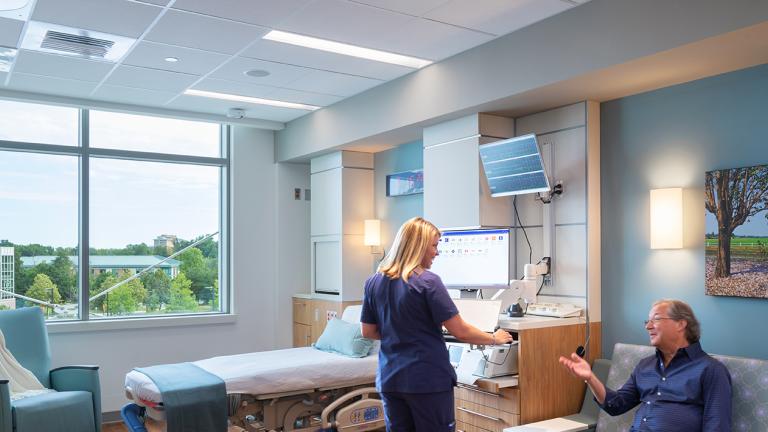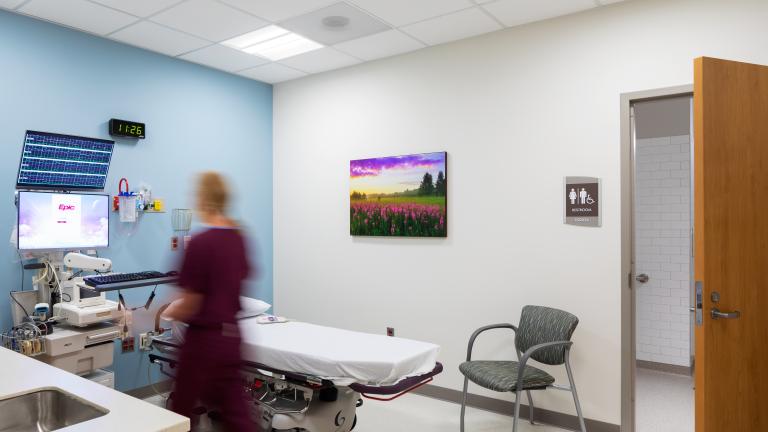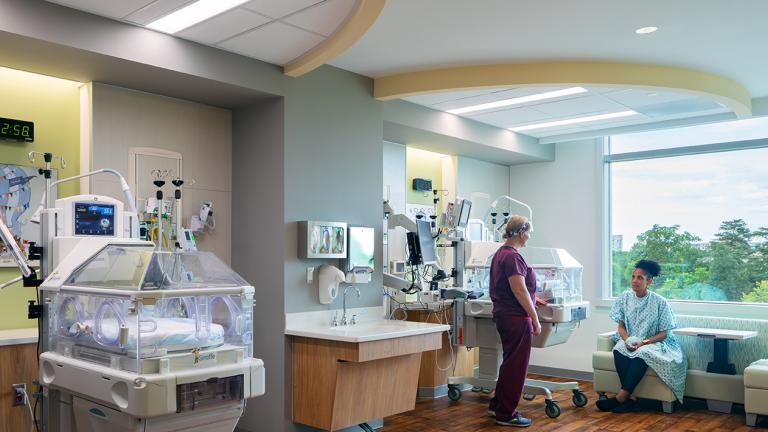 The tower's first floor supports diagnostic services, laboratories, and a major new main entry and public facilities for the hospital. Most of the remainder of the building is comprised of a variety of new, single-bed inpatient areas. In these areas, low-voltage LED lighting integration creates opportunity for "quiet hours" established by the Inova care teams. During these hours, the building program brings the lights down to a level the nurses have chosen to ease and soften the care environment for patients, families, and staff.
Also, pillow speakers throughout the patient and family zones allow control of the dimmable LED lighting, blinds, and Getwell network access. All patient bed locations contain circadian rhythm color-tuning lighting which will be studied for its effect on patient outcomes. This integrated technology is present throughout the hospital, including within the NICU to allow parents to play and control music for their newborns to hear during their first days of life.
Continuing the mission of the six-bed, Leesburg Hospital founded in 1912, Inova Loudon aims to promote healing for the community, and over 100 years later, this means integrating technology to foster and measure positive patient outcomes.