Architectural Lighting
Avenue 6 LED
FAV6L
Design
Avenue 6 LED is compatible with common pre-engineered grid ceiling systems requiring luminaires fitting into a 6" slot.
Integrates seamlessly with all ceiling options.
Performance
Shielding options include corrugated or solid regressed trim or flush lens.
Application
Avenue 6 provides an integrated lighting solution that compliments the ceiling and entire space while providing comfortable general illumination.
Individual or row mount capability.
Utilize in standard grid with 6" T-spacing.
Resources
Cut sheets
Installation instructions
IES files
Revit files
Brochures
Reference files
Get help from an expert
Contact our team with your questions or for design assistance.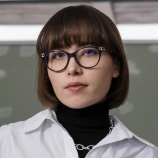 Phone

Email