July 24, 2018
Obscura captures the attention of the judges and receives an Architizer A+ Award Special Mention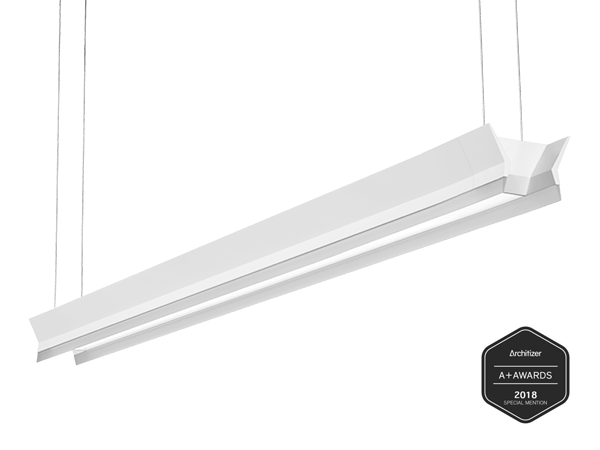 The largest awards program focused on promoting and celebrating the year's best architecture and products, awarded Obscura a 2018 Special Mention in the Architectural Lighting category. Architizer A+ Award's mission is to nurture the appreciation of meaningful architecture in the world and champion its potential for a positive impact on everyday life.
To fulfill its mission, a panel of judges, comprised of design and architecture community leaders, select from thousands of project and product entries, choosing those that exhibit exceptional achievement. They selected entries from over 100 countries, awarding the distinct honor to less than 5% of the entries.
Obscura's sleek minimalist form and seemingly invisible light source appealed to the judges. Its geometric shaped figure, thin frosted acrylic blades, and broad batwing distribution exemplify innovation and architectural design, resulting in a unique statement piece that enhances interiors.