Focal Point's Seem 1 Acoustic Trio is Jury Winner in Architizer A+Awards 2020
Nivo™ Acoustic also recognized among best architectural products, worldwide
Focal Point captured the attention of the jury of the prestigious Architizer A+Awards with Seem® 1 Acoustic Trio honored as the jury's favorite luminaire in the Lighting – Contract Lighting category. Nivo™ Acoustic was one of the five finalists in the Finishes – Acoustics category.
The Architizer A+Awards is the largest awards program focused on promoting and celebrating the year's best architecture and products. Its mission is to nurture the appreciation of meaningful design in the world and champion its potential for a positive impact on everyday life.
Winners are chosen by an illustrious jury including such industry luminaries as Annabelle Selldorf, Bjarke Ingels and Tom Kundig, as well as personalities from beyond architecture like Tony Hsieh (CEO, Zappos), Yves Behar (Fuseproject), Evan Sharp (Founder, Pinterest), and David Rockwell (Chairman, Rockwell Group). Winning products are selected for recognition based on excellence in aesthetics, performance, and impact.
"We are thrilled to see some of our newest products recognized in this manner," said Michael McCoy, Director, Architectural Systems for Focal Point. "Every product we design is intended to enhance interior architecture and to offer superior performance. This validation by the architecture and design community is a great encouragement for our team to come up with even more innovative and beautiful acoustical lighting systems."   
Winning Products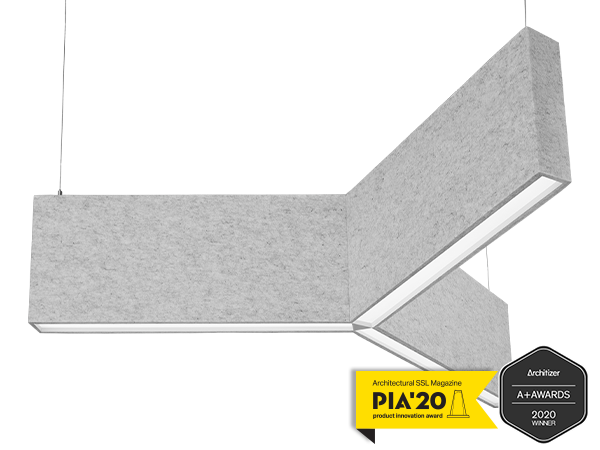 Seem 1 Acoustic Trio – With its unique Y shape, this acoustical pendant is striking visually as well as in terms of its sound absorbing properties – it traps 40% more sound than a linear baffle of the same surface area. It offers tremendous versatility as a pendant, clustered, or used to create an integrated ceiling system. Seem 1 Acoustic Trio is available with direct only, indirect only, direct/indirect light distributions or unlit.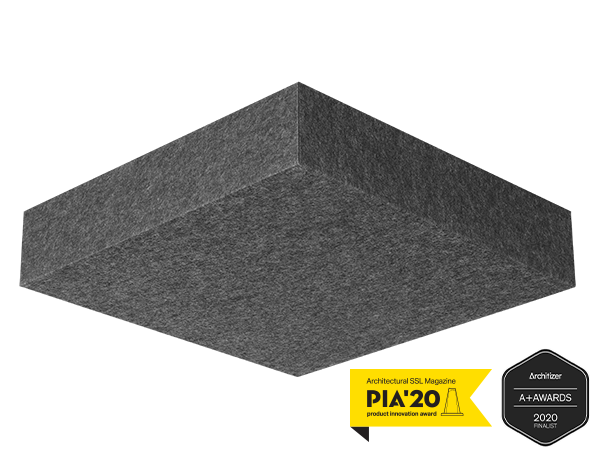 Nivo Acoustic – Nivo is a PET felt acoustical ceiling tile with surprising dimension. With eight variations, from flush with the ceiling to a 7" drop height in 1" increments, it adds dimension and color to the ceiling while optimizing noise levels. Used in conjunction with Nivo® architectural troffer, it imparts a glowing elegance to interior spaces, optimizing sound and light levels as a coordinated system.