Lightfair 2023 was a huge success! If you missed out on the action, don't worry, we are here to fill you in on all that you need to know. Take a look as we dive into everything that made this year's show one for the record books.
Lia - A sophisticated acoustic pendant with an air of mystery
Lia™ is an ideal solution to render any space more inviting and inspiring. Combining a sophisticated design with high-quality lighting and superior acoustics, the acoustic luminaire brings together form and function in perfect harmony. Impeccably suited to collaboration hubs, gathering points such as entrance lobbies or hospitality areas – anywhere striking visuals are paramount and exceptional sound dampening effects needed – it comes in three sizes (3', 4', and 5' diameters).
It uses the popular Skydome pendant as a light engine, embellished with PET felt fins that create a mysterious and light volume where light peeks through, and shadow and transparency effects transform at every viewing angle.
Discover Lia
IALD Immersive Lighting Installation Collaboration with FMS
The Image Left, Behind
Making their debut at Lightfair and curated by the IALD, seven spaces allowed visitors to ponder on the theme of the Circular Economy. In our installation, designed with FMS, guests entered a reflective and immersive place to look at the unlimited possibilities of a single action that creates a dazzling sensation of never-ending space. Many guests made multiple visits just to see how the space grew and evolved during the event.
Explore #theimageleftbehind
Inside Lighting Interviews
5 Big Questions
Jimalee Beno, President of Focal Point & Dave Michals, President of Kenall Lighting, share their views on the industry and toast to the success of this year's show.
Just One Product
Dan Kohnen, Director of Architectural Systems introduces Lia, Focal Point's new acoustic pendant.
Focal Point booth at Lightfair 2023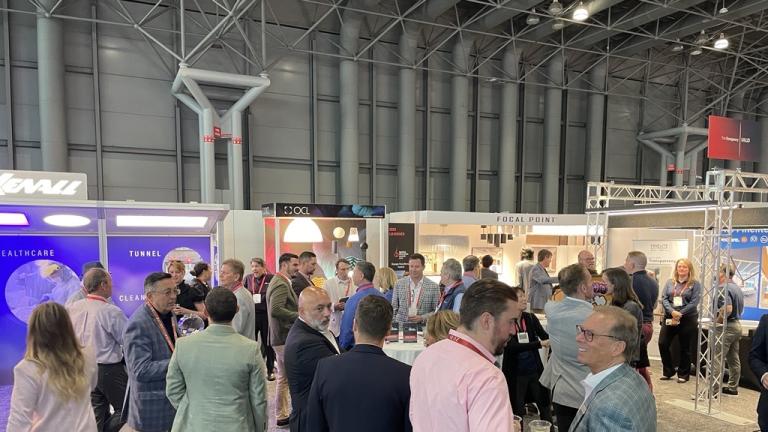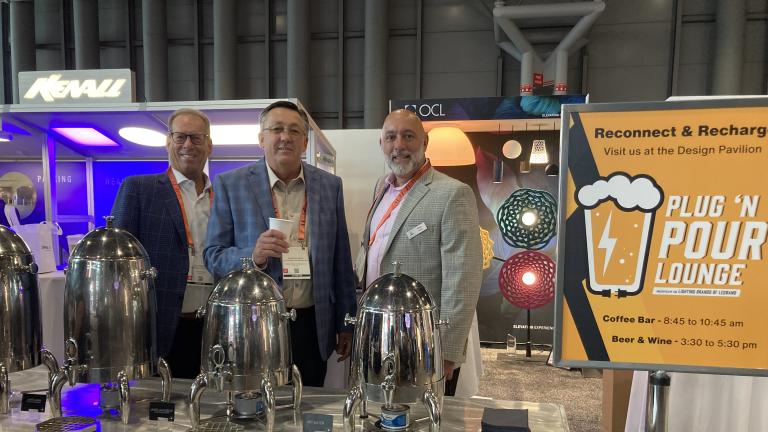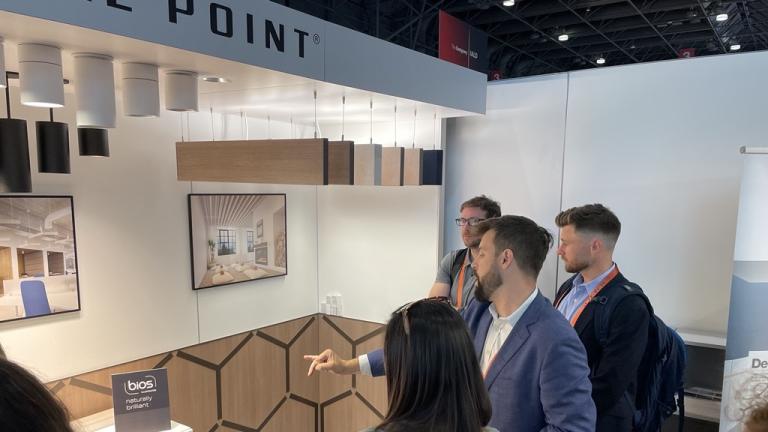 This year's show was a huge success!
The five independent companies of the Legrand Lighting Sector hosted the Plug 'N Pour Lounge, where attendees could start the day off with a caffeine jolt and enjoy a refreshing beverage while chatting with industry peers and colleagues before show close. The convenience of the charging stations for electronic devices and the many new products displayed in the co-located booths were certainly crowd-pleasers!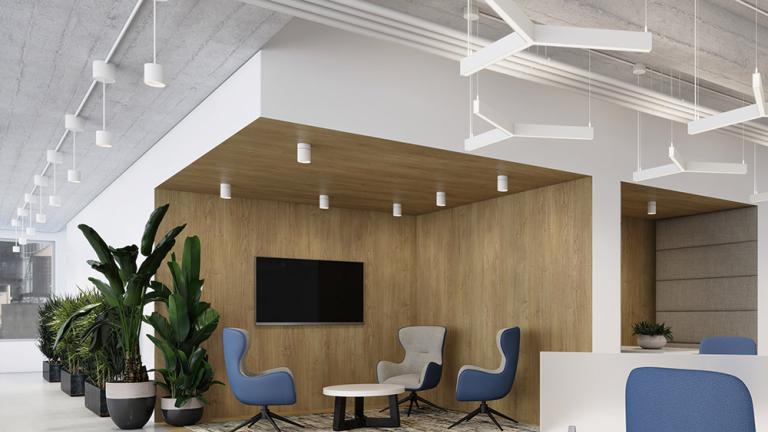 ID+® 3.5" Pure Cylinder
The newest addition coming soon to the ID+® family of cylinders has that pure, solid, seamless form factor that make it essential for many applications. The simple shape marries with powerful optics and a wide range of lighting options, making it a lighting tool of choice for open ceiling applications that really make interior architecture shine.
A very short length of 4.15" with a short cone, a medium length of 7.3" with short and tall cones, as well as custom lengths offer a host of possibilities for low-ceiling spaces and to fulfil the vision of specifiers. The aperture and high-quality optics perfectly match those of the ID+ 3.5" Downlights family – the perfect pair for interiors with mixed ceilings.
ID+ 3.5" Pure Cylinders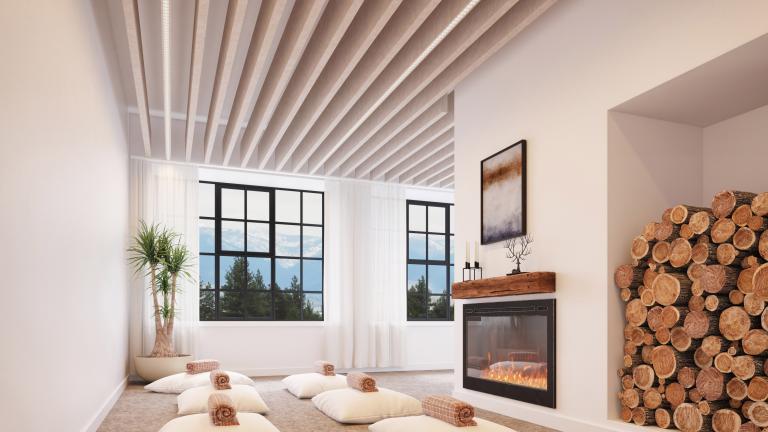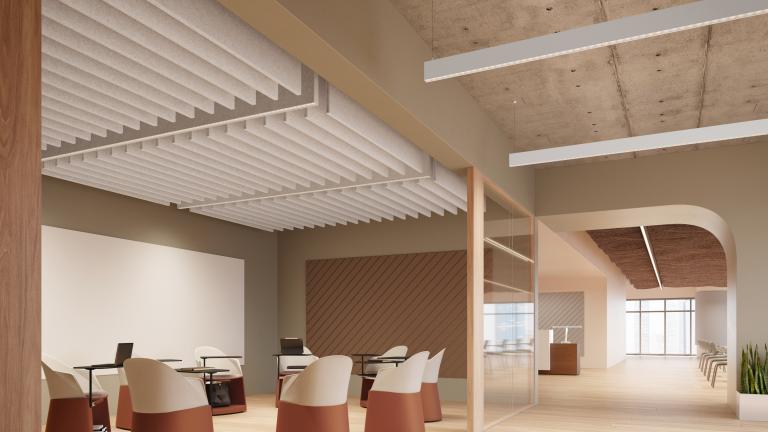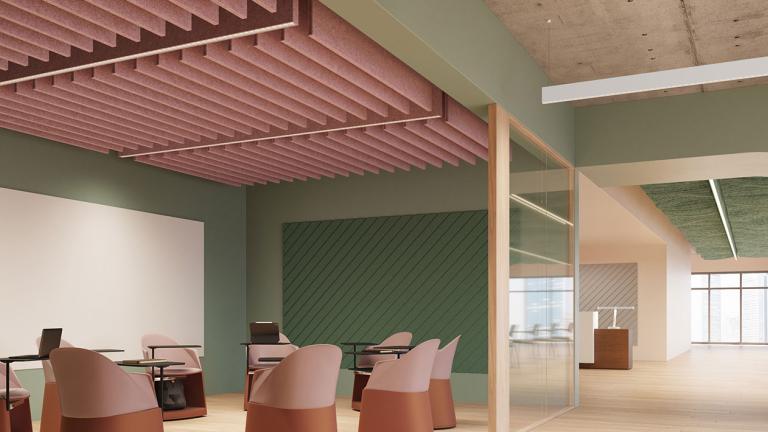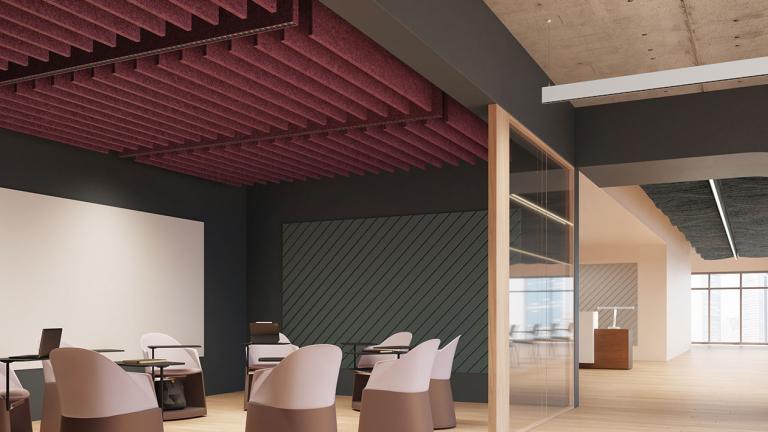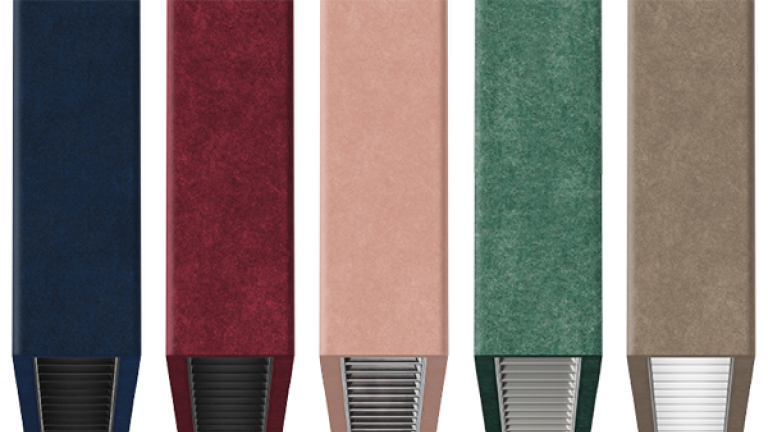 Seem 1 Acoustic Louver
Seem 1 Acoustic Louver marries the eco-friendly AirCore® technology with the ID+® technology for maximum sound absorption and visual comfort. Perfect for applications in offices, hospitality spaces, educational environments, and many more, Seem 1 Acoustic Louver features a wide palette of both neutral and vibrant colors to enhance any interior.
The continuous louver cells are available in 5 finishes and 5 beam spreads. Seem 1  Acoustic Louver supports diverse applications with 4' - 208' lengths in 6" increments, with 8", 12" or 16" housing height. The PET felt utilizes up to 50% recycled plastic, is Declare Certified, Red List Free, and has an ASTM E-84 Class A rating.
Seem 1 Acoustic Louver Direct
Seem 1 Acoustic Louver Direct/Indirect