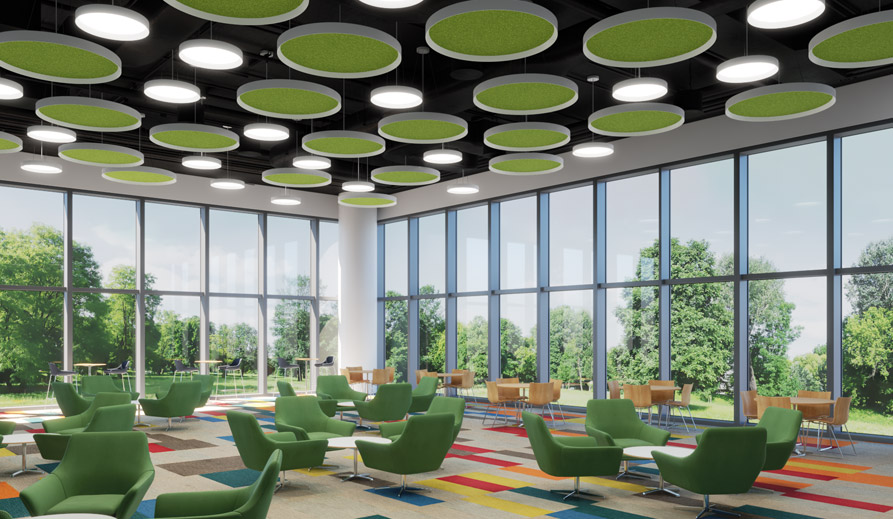 Its sophisticated style and classic form make Skydome a timeless, eye-pleasing luminaire. Skydome supports the needs of diverse spaces with multiple sizes, mounting options, and custom finishes. Designed to make a statement and create a more comfortable environment for those who live, work, study and heal under them.
Simplicity in shape. Versatility in style. Classic, eye-pleasing illuminated circles with impressive performance.
Mounting Options

Bring dynamism to the ceiling plane with recessed, surface, and suspended mounting options.

Aesthetic Flexibility

Make a bold statement with one of eight standard finishes, or specify a custom color.

Superior Performance

Ensures uniform illumination with a range of high lumen outputs.