Focal Point NeoCon 2020 booth concept on virtual display at Inspire by interiors+sources
Focal Point partnered with interiors+sources to bring its booth to life, at least virtually, through the Inspire virtual showroom.  
Visitors can experience the Focal Point booth concept developed for NeoCon 2020 via beautiful, water-color-like renderings that express hand-sketch artistry. Interactive elements enhance the experience and allow visitors to learn about and easily access each of the acoustic solutions on display.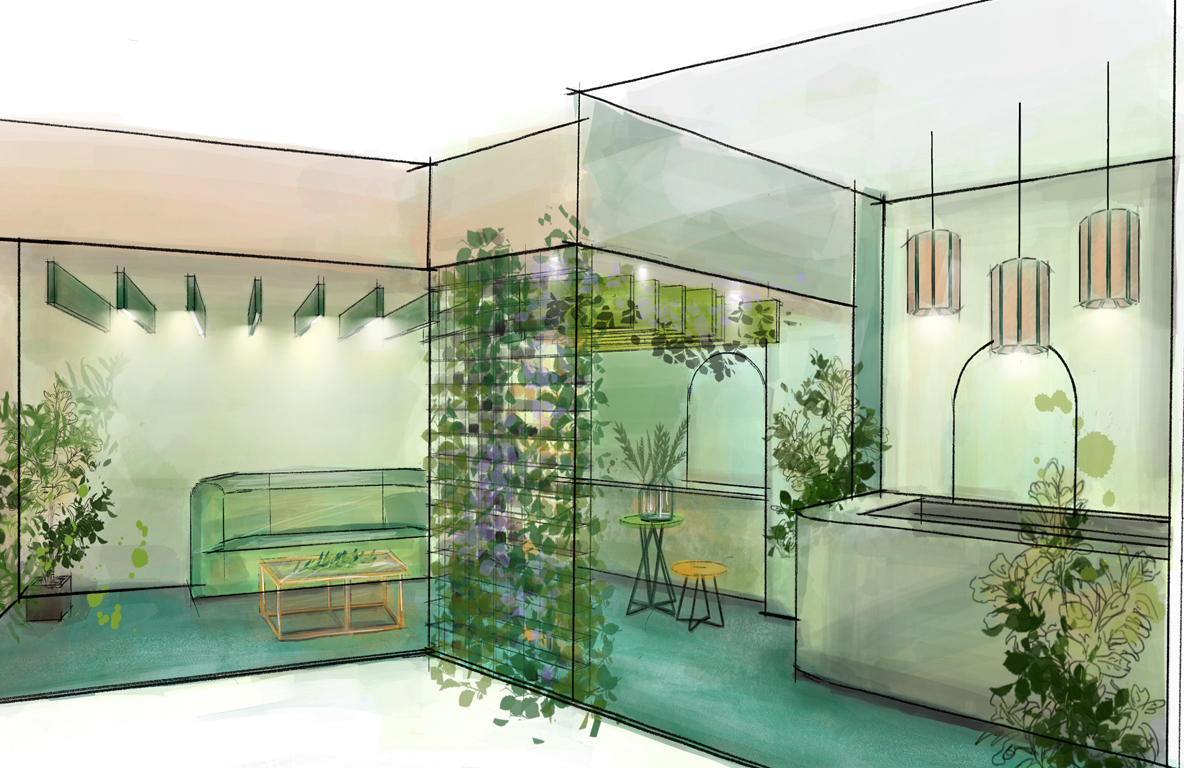 Immerse yourself in a lush oasis of quietness by entering Focal Point's booth designed for NeoCon 2020. Devised to provide a holistic experience, the space sooths the senses with a monochromatic color palette, sound dampening baffles, acoustic luminaires tuned to provide soft, comfortable lighting, and verdant greenery. Using the color of harmony, renewal, and spring, the fresh space invites visitors to explore Focal Point's integrated lighting and acoustic solutions while enjoying a respite from the hustle and bustle of the show floor. 
Linear acoustic lighting systems (Seem® 1 Acoustic, AirCore Blade) as well as pendants (Zyl™) are featured in vignettes reminiscent of a boutique hotel lobby, or is it an office lounge space? Blurring the lines between hospitality, commercial, and residential design, the space evokes serenity, tranquility, and a connection to the natural environment, sought-after attributes of interior spaces designed to please and support the well-being of the occupants. 
A podcast featuring Michael McCoy, Director of Architectural Systems, also provides more information about the booth and products.
Discover more at https://inspire.interiorsandsources.com/focal-point