Welcome to Coming Soon, where you'll be able to preview a selection of new products and product options available for specification before their official market launch. These products will be ready for shipment as of the launch dates indicated below. Preliminary information and cut sheets are only accessible from this page and products are added regularly, so make sure to come back often!
ID+ 2.5" Downlight and Wall Wash
May 2021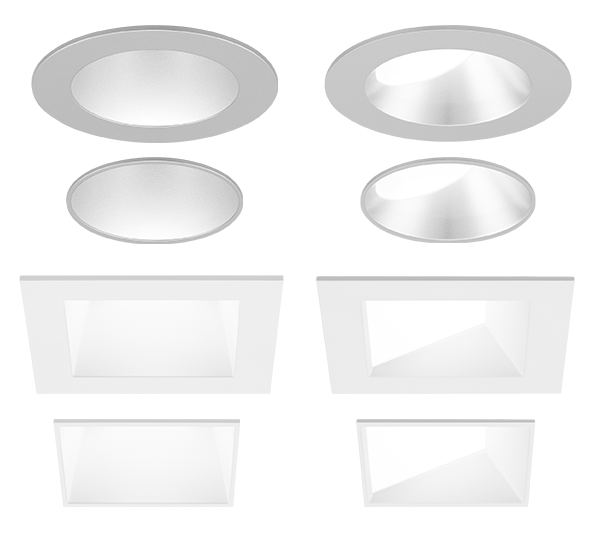 The new downlight and wall wash were designed with state-of-the-art technology and architecture to offer the most powerful punch of light suitable for all ceilings, including those with the shallowest plenum. With a 2.64" profile, the petite luminaire offers lumen outputs up to 1900lm and a wide range of beam spreads, from Narrow Flood (20°) to Super Wide Flood (90°), making it suitable for not only accent lighting, but also general illumination for residential, commercial, and hospitality applications.
All options are available with CRI 80, 90, and 97 for standard white and two warm dim ranges at CRI 90. The use of a twist & lock mechanism allows for easy interchangeability between downlight and wall wash in the field. The driver and light engine are also accessible from below the ceiling for easy serviceability. The new ID+ 2.5" Downlight and Wall Wash will be available with 5-day Quickship in May 2021.