Seem 6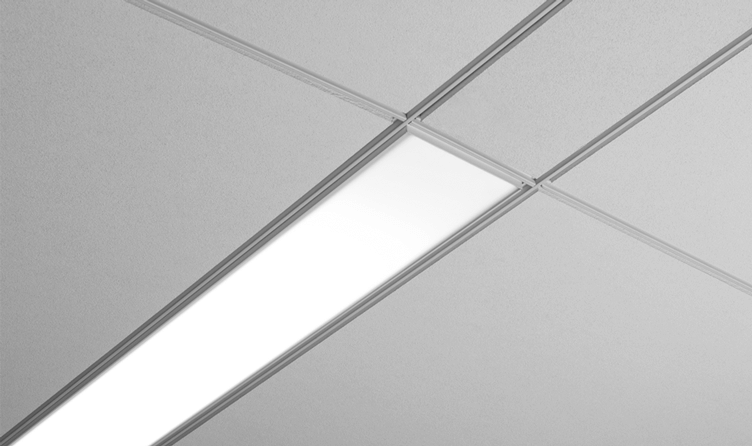 TOOLS + DOWNLOADS
Installation instructions
FEATURES
Design.
6" aperture slot fluorescent luminaire that integrates with standard grid or 6" Armstrong TechZone ceilings for a clean unobtrusive aesthetic.
Provides continuous illumination by combining 3' and 4' staggered lamps.
Accommodates many tee and tile styles and allows the luminaire to rest at the level of the tile.
Performance.
Snap-in frosted acrylic flush lens provides even illumination in 1 or 2 lamp T5, T5HO or T8 configurations. High performance lens available
for increased efficiency.
Parabolic louver also available.
Application.
Allows for individual and continuous row mount in grid ceiling applications.