Avenue 6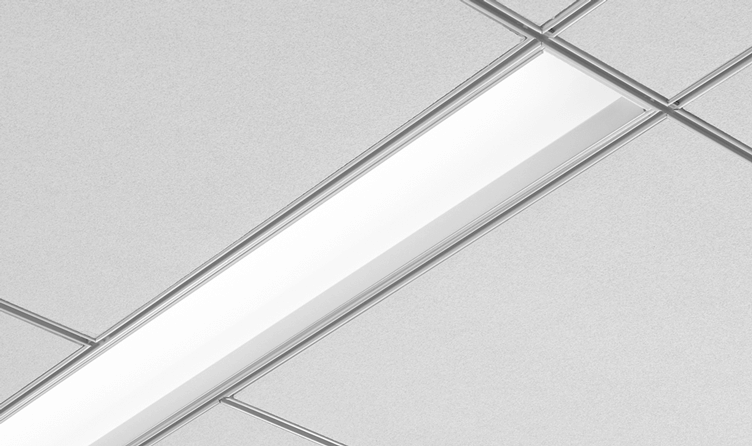 TOOLS + DOWNLOADS
Installation instructions
FEATURES
Design.
Avenue 6 is Armstrong TechZone compatible and also functions with other specialty 6" ceiling systems.
Integrates seamlessly with all ceiling options.
Performance.
Available in fluorescent and LED.
Shielding options include corrugated or solid regressed trim,
flush lens or parabolic louver (fluorescent only).
Fluorescent versions available with ID downlights.
Application.
Avenue 6 provides an integrated lighting solution that compliments the ceiling and entire space while providing comfortable general illumination.
Individual or row mount capability.
Utilize in standard grid with 6" T-spacing.